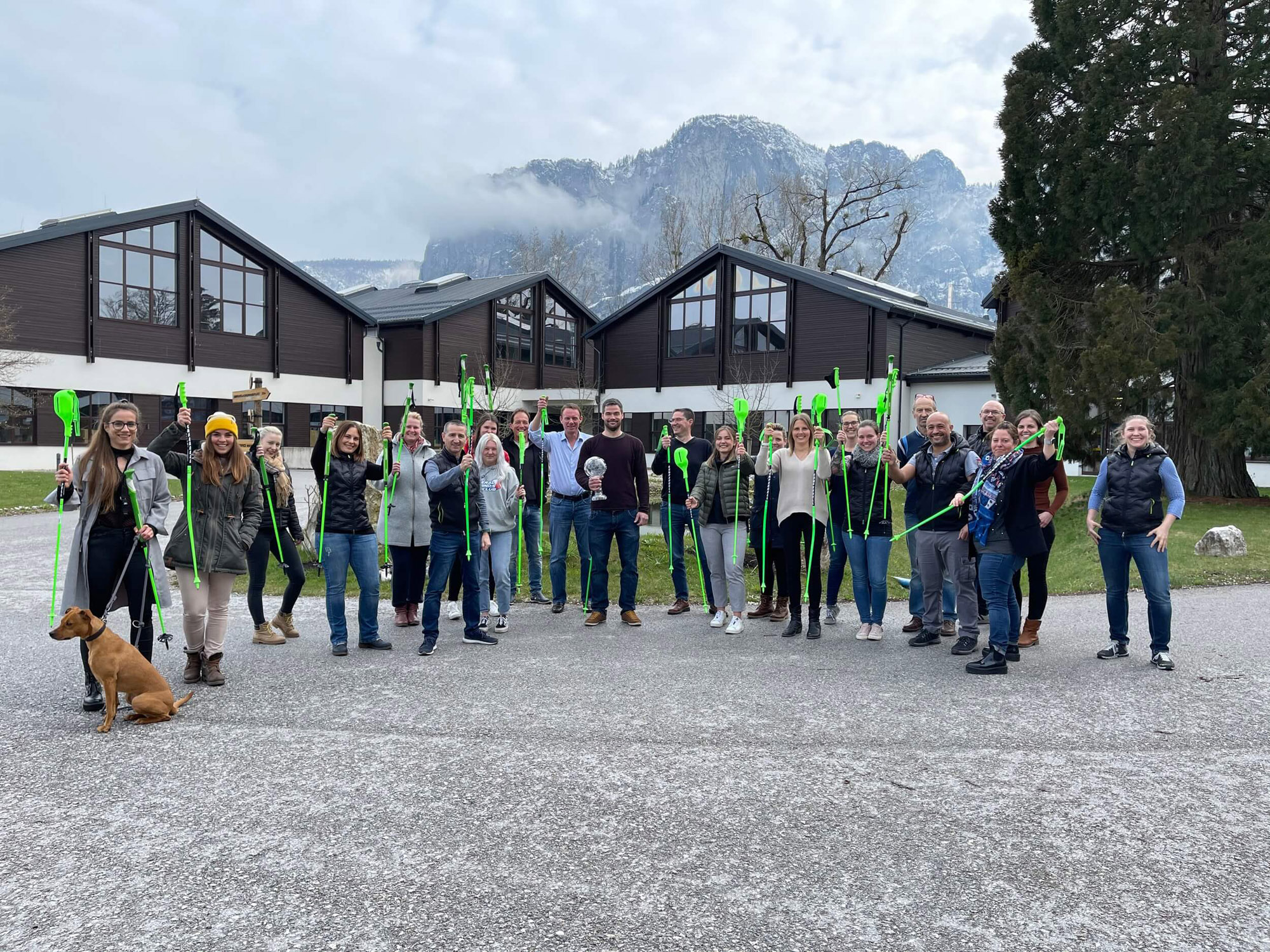 We are the brand of winners!

People
Customers: We love our customers and meeting excited customers using our product means the world to us. Our goal is to excite and surprise our customers with our product and service to make them into true ambassadors of our brand.
Athletes: The choice of champions – in ski world cup KOMPERDELL is richest in tradition and stands for highest quality for decades. The world's best athletes trust in Komperdell, this says it all. We achieved more than 300 medals at Olympic Games and World Championships!
Employees: In everything we do, there is a lot of heart and soul from each of us. At KOMPERDELL, many employees are part of our team for decades and do their best every day anew to excite our customers.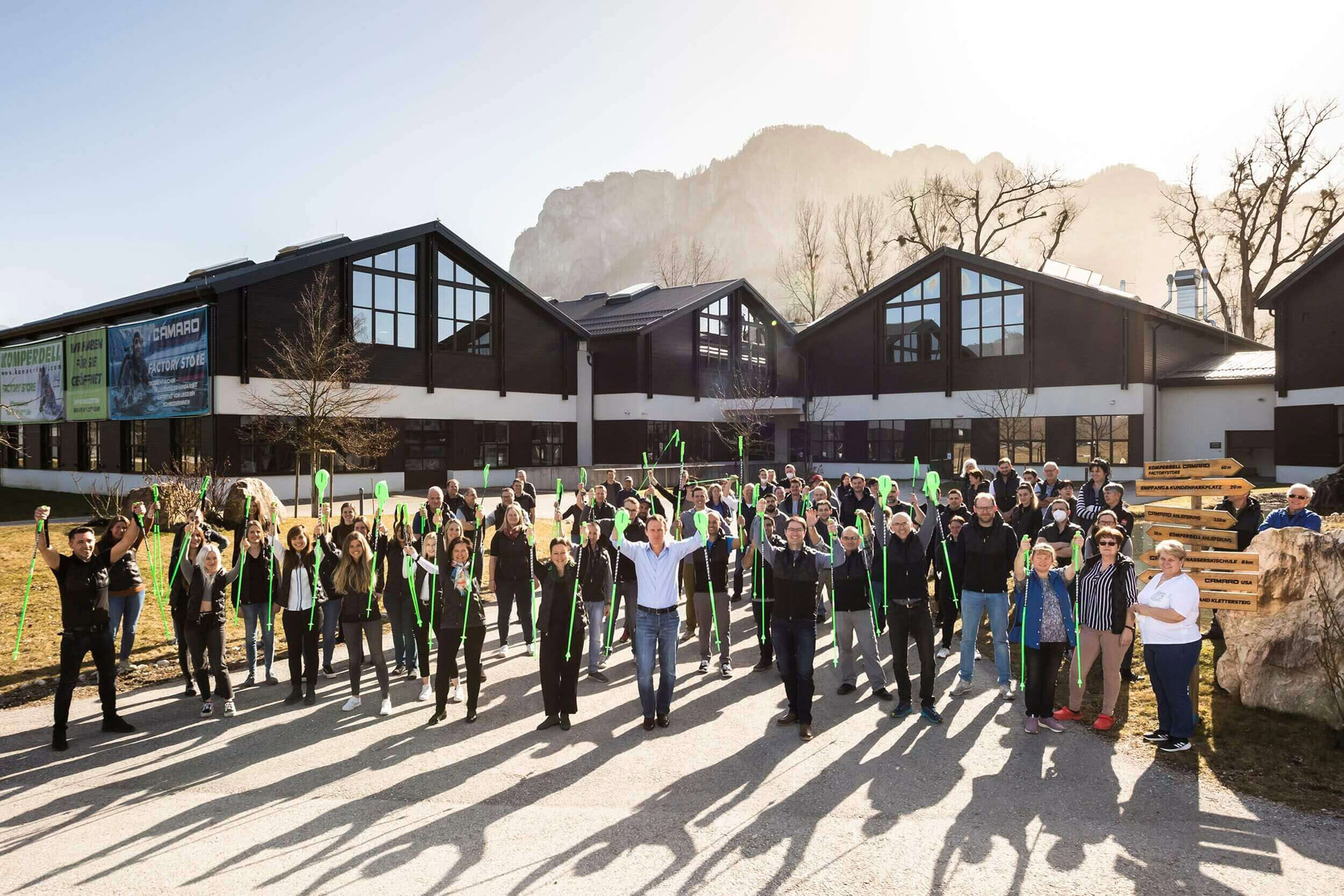 Our employees

In everything we do, there is a lot of heart and soul from each of us. Our brand is characterized by extraordinary people with strong characters and their very own personality. Many of us are part of the team for decades and give their best every day. We try to surprise and excite our customers again and again. Read more about our employees and atletes.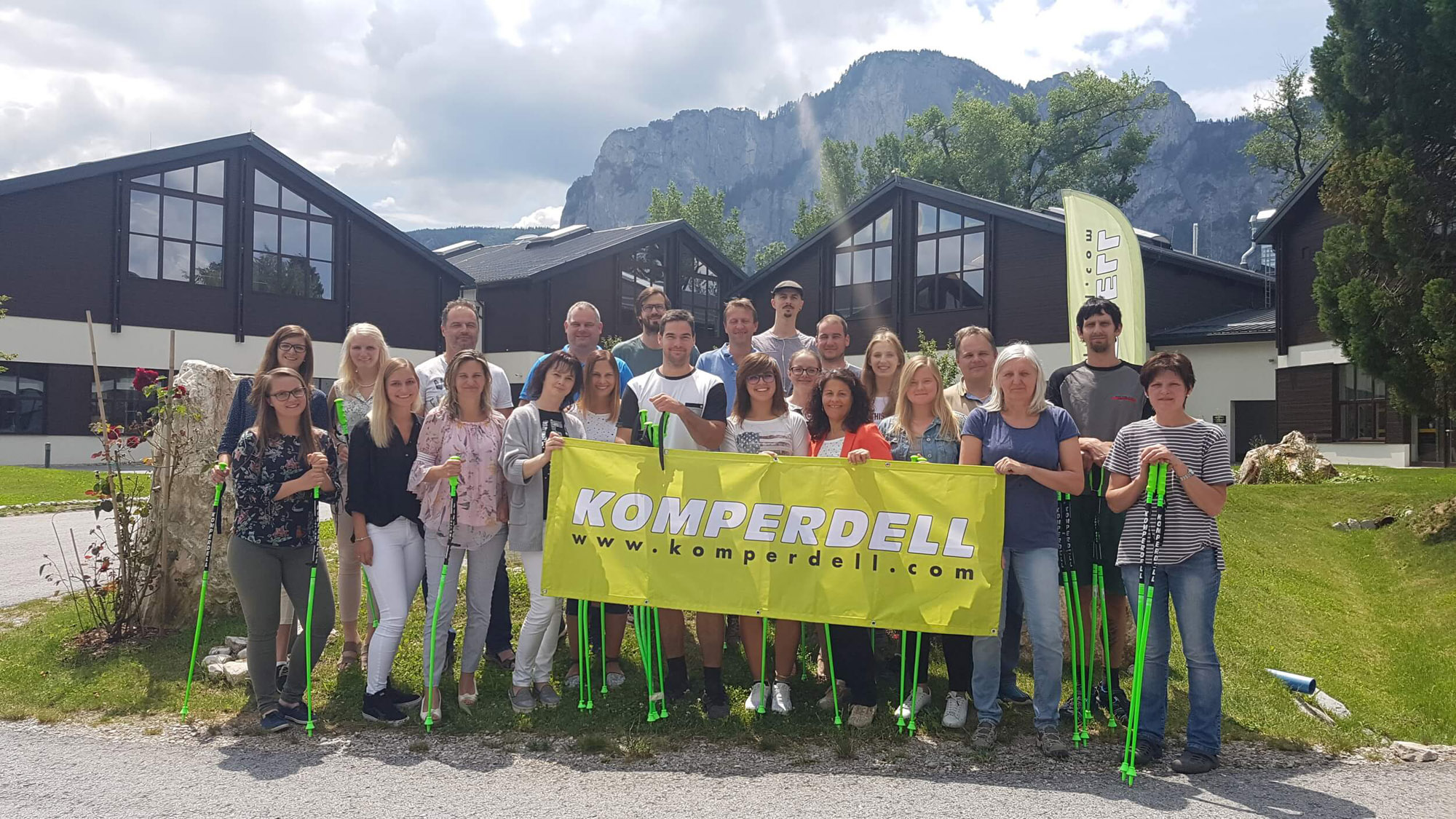 Our Athletes
We are the most successful racing brand in history - the world's best ski racers trust and win with Komperdell!
Our most successful athletes are:
Henrik Kristoffersen/ Norway, Eva-Maria Brem/ Austria, Cornelia Hütter/ Austria, Bostjan Kline/ Slovenia, Hannes Reichelt/ Austria, Ilka Stuhec/ Slovenia, Alice Robinson/ New Zealand, Carlo Janka/ Swiss, Max Franz/ Austria, Luca Aerni/ Swiss, Ana Drev/ Slovenia, Marco Schwarz/ Austria, Sebastian Foss Solevaag/ Norway, Otmar Striedinger/ Austria, Thomas Dressen/ Germany, Tamara Tippler/ Austria, Vincent Kriechmayr/ Austria, Petra Vlhova/ Slovenia, Ragnhild Mowinckel/ Norway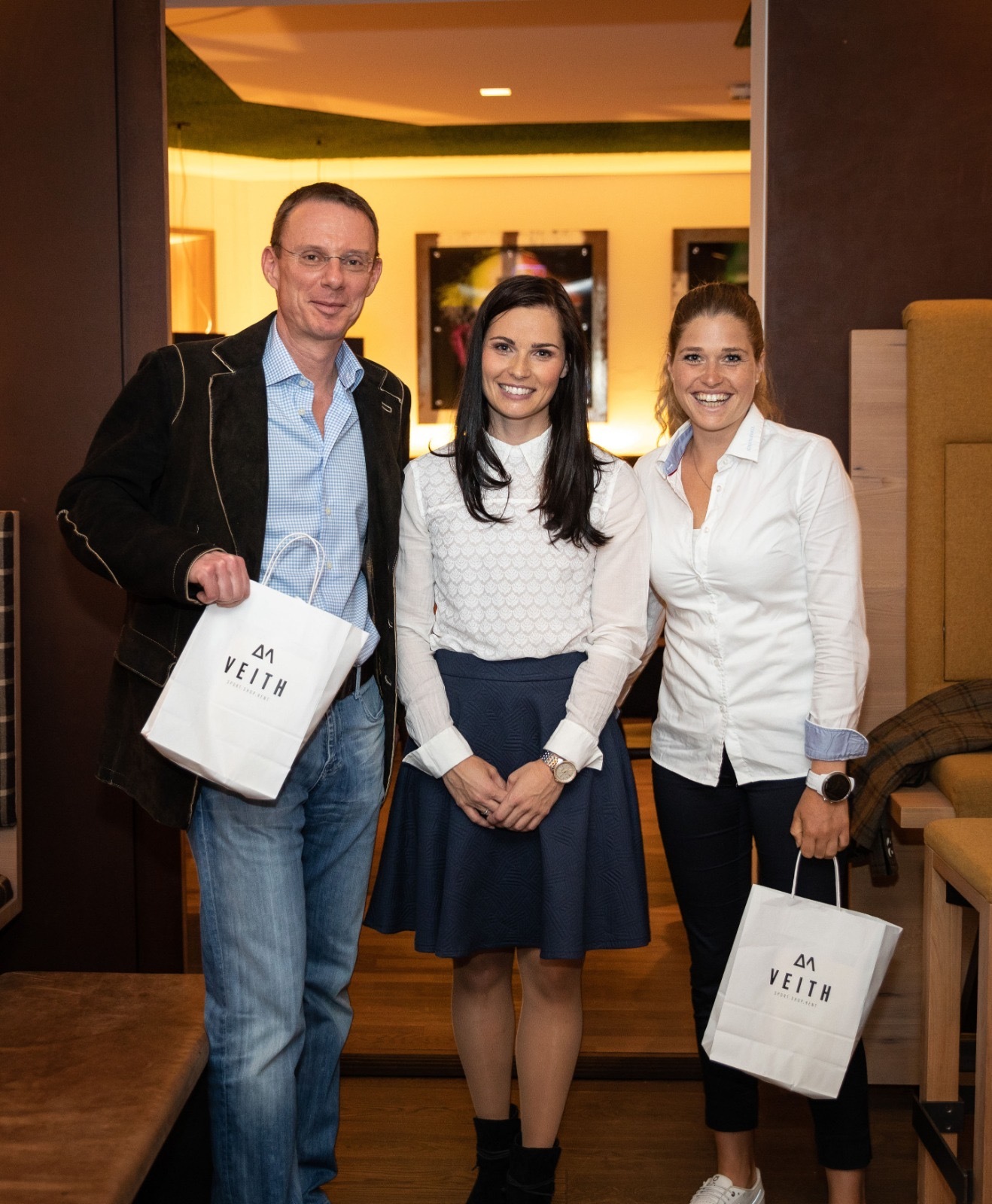 2020
Anna Veith, Team Komperdell
Olympic Champion Anna Veith declared her resignation from active skiing. Her greatest achievements were winning the Overall World Cup in the seasons 2013/14 and 2014/15, being Olympic Champion in Super-G at the Olympic Games 2014 and gaining 3 World Champion titles – of course with Komperdell poles. She is representing Komperdell not only in racing, but also in her new shop together with Manuel Veith where our poles are presented and sold.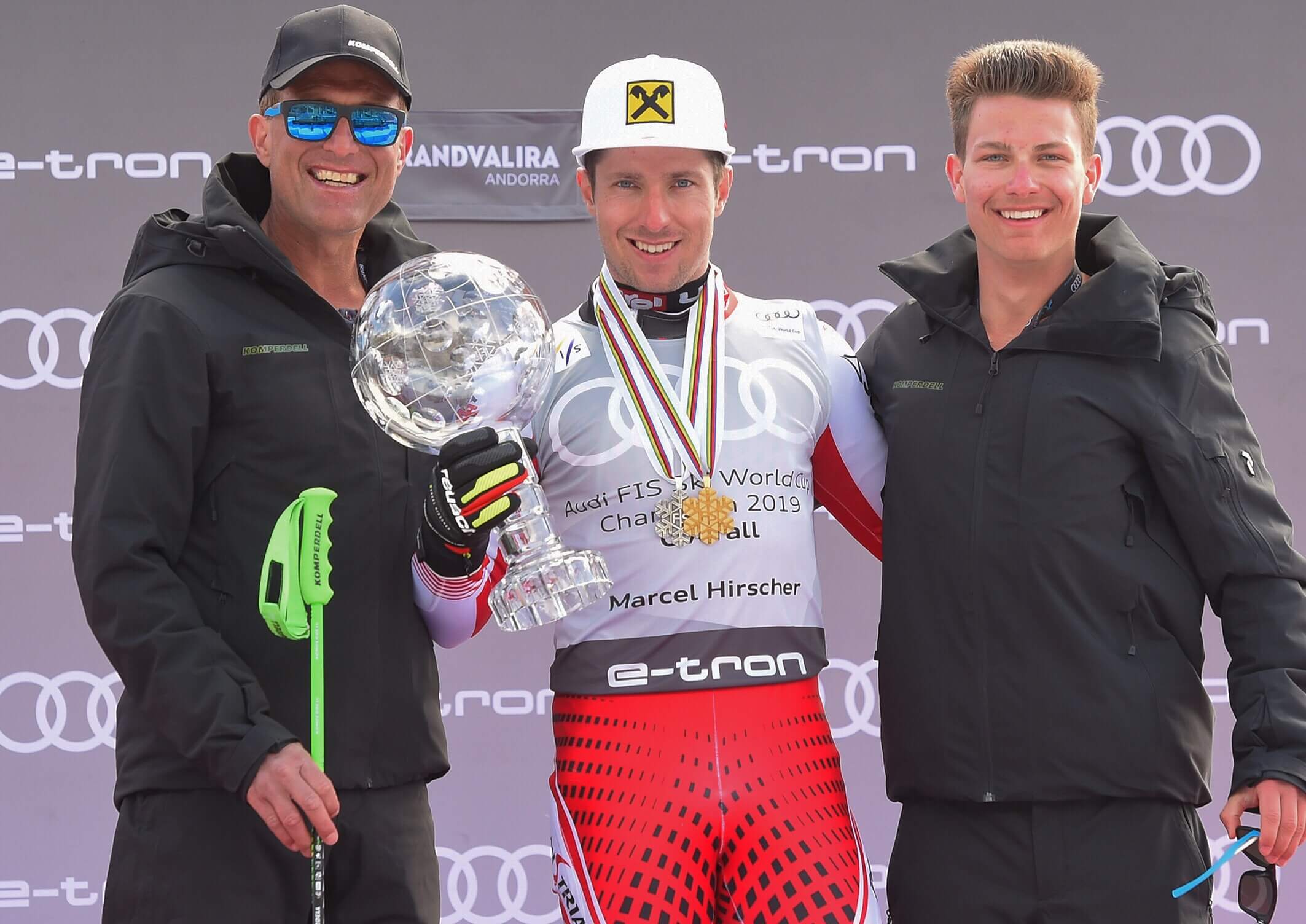 2019
Marcel Hirscher, Team Komperdell
Our must successful ski racer, Marcel Hirscher, ended his active career in 2019. He was mainly specialized in Slalom and Giant Slalom but also reached top positions in Super-G and Super combined. He is one of the most successful racers in history and was the first to win the Overall World Cup 8 times in a row. In addition, he won World Cup discipline rankings twelve times, gained 7 World Champion titles and the second most World Cup victories and World Cup podiums behind Ingemar Stenmark. He was crowned to Olympic Champion twice at the Olympic Games 2018 in Pyeongchang – in Giant slalom and Super combination and won the silver medal in Slalom at the Olympic Games 2014 in Sochi. Since winning the World Championship Slalom in Åre on 17th February 2019 he has been the most successful male ski racer in the history of Alpine World Ski Championships.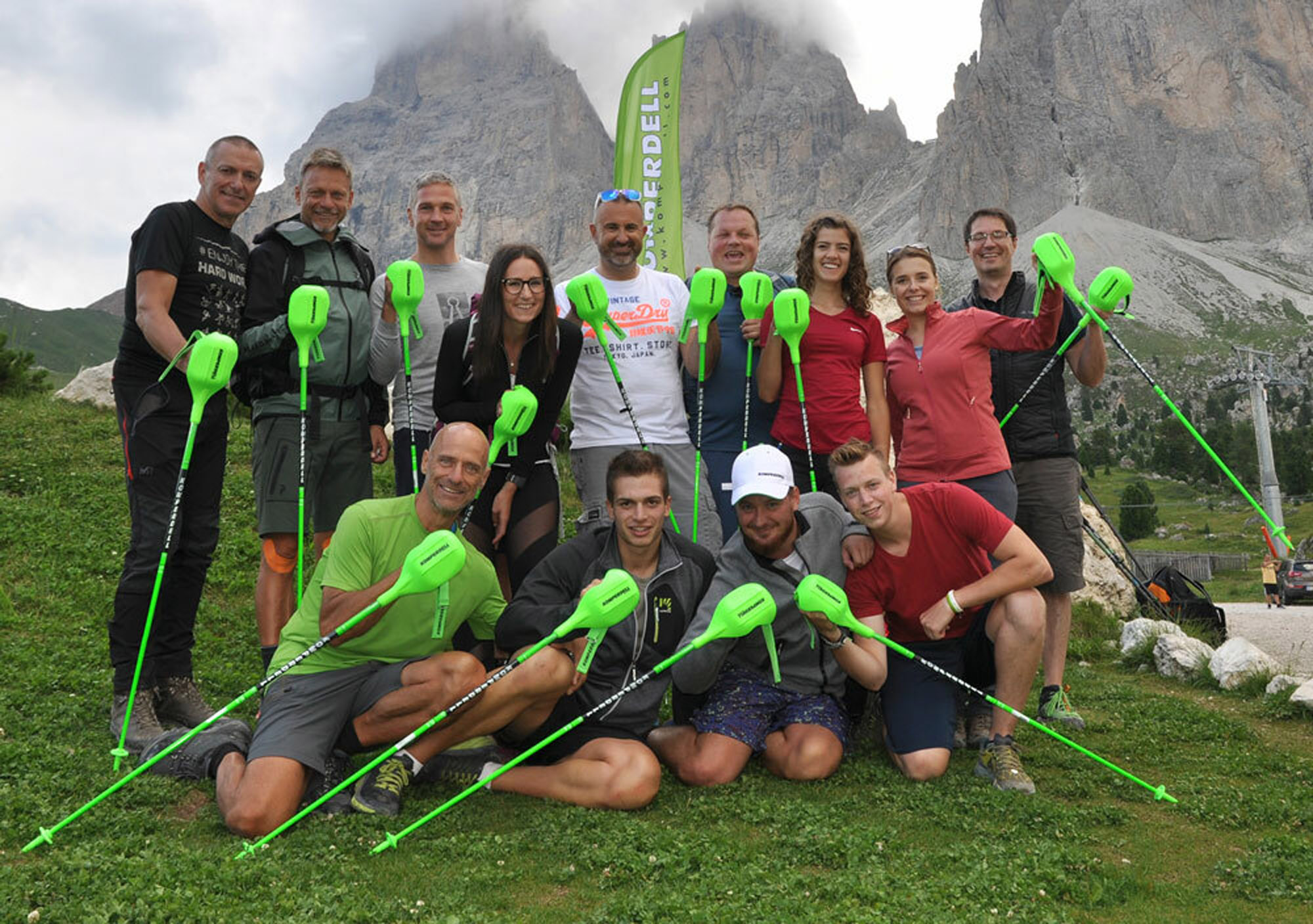 2019
Joining the italian and french Ski Pool
The most successful brand in ski racing expanded with joining the french and italian Ski Pools. An important milestone not only in racing, but also for our business partners. We are very proud to count more than 200 athletes from the Juniors to the A-squad to our racing team.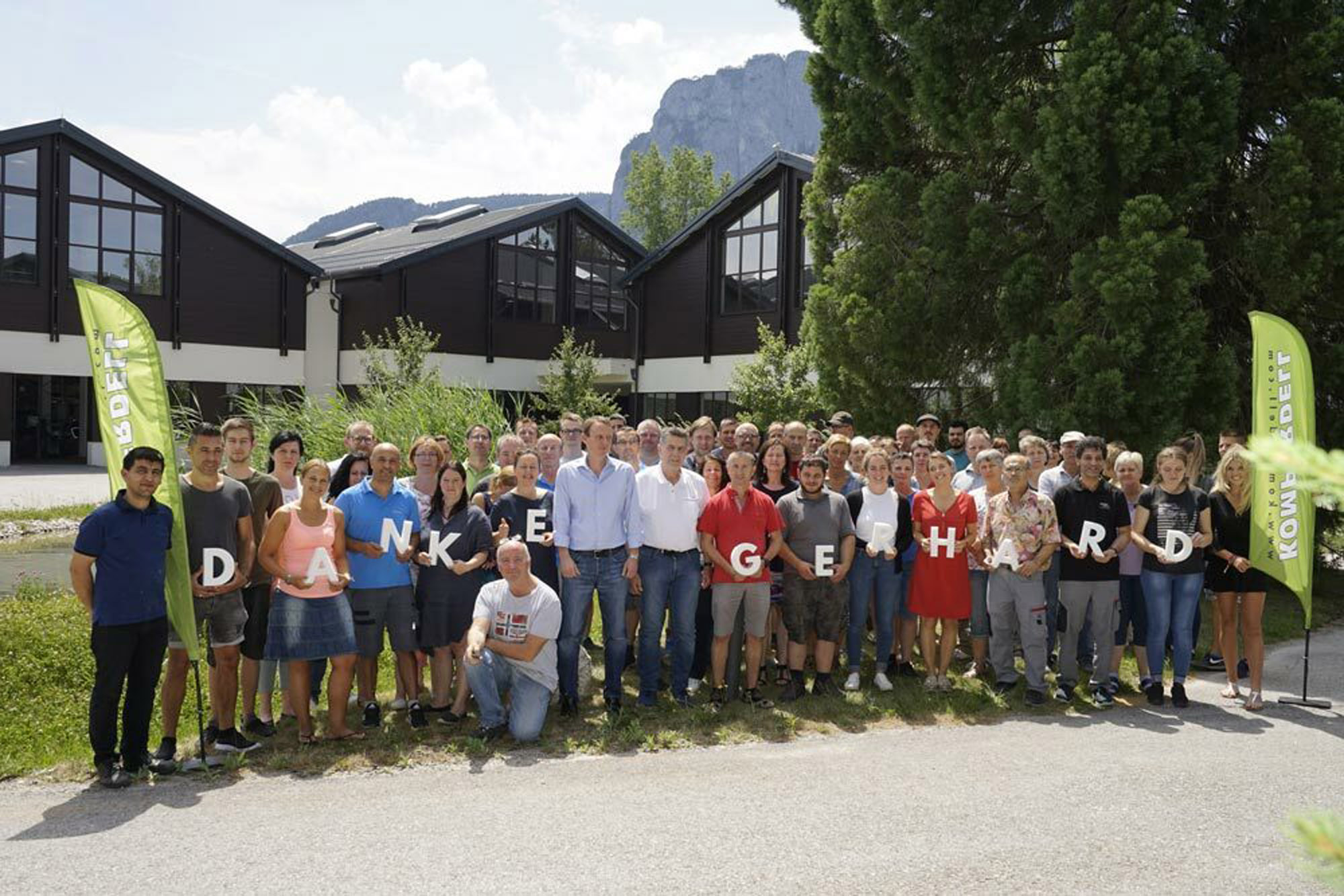 2019
Gerhard Eppenschwandtner, Production Manager
Our first employee since the acquisition of Komperdell retired in 2019. He was part of us since the very first second and managed our production site for years. Gerhard handed over the production management to Charly, who has been part of Komperdell since 1984 and has already successfully managed the telescopic department.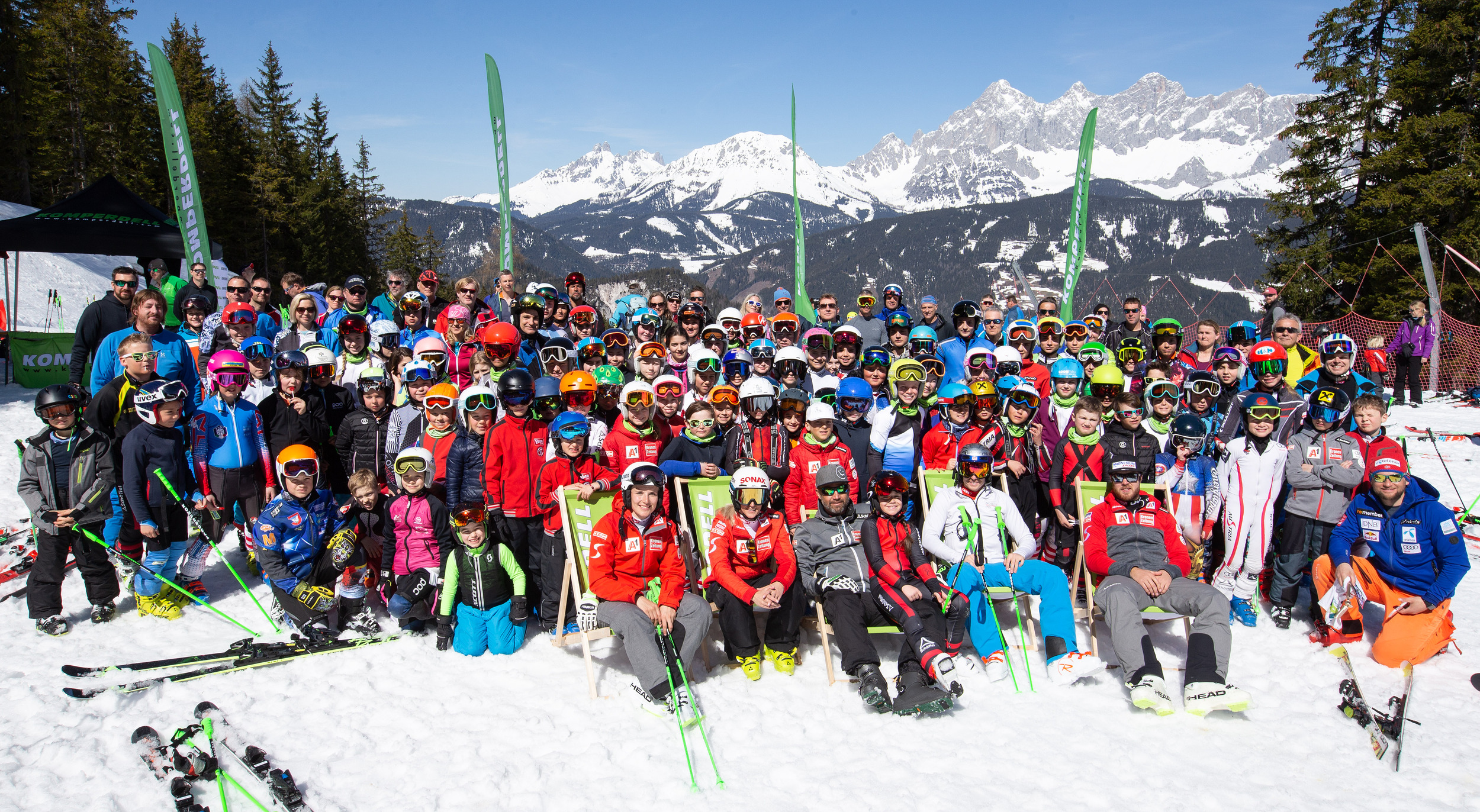 2019
1st Komperdell Race Camp
The 1st Komperdell Race Camp took place at Reiteralm. 100 kids at the age of 8-14 years had the unique possibility to gain tips and tricks of top Komperdell athletes such as Henrik Kristoffersen, Christian Walder, Eva-Maria Brem, Elisabeth Reisinger, Vincent Kriechmayr, Anna Veith, Thomas Dressen, Ricarda Haaser and Roland Leitinger. 100 kids from 9 different nations got invited to the camp. To get each pair of skis perfect ready for use, we waxed and sanded together. The slope got prepared by the WSV and the run was set by ÖSV coach Christian Perner. After a joint warm-up the kids inspected and discussed the absolved training runs together with our athletes to get prepared for the race on Sunday. After a delicious refreshment, we went towards Schladming into "Planaiwelten" were Anna Veith, Thomas Dressen and Henrik Kristoffersen awaited the kids to draw the start numbers. Of course, autographs were also written and photos were taken. On Sunday, tension rose and the brig race was just around the corner. After the opening run of Thomas Sykora, the skiing stars of tomorrow battled for victory subdivided in 6 age groups. Ricarda Haaser, Roland Leitinger and Vincent Kriechmayr cheered on the kids. A great race weekend came to an end with an award ceremony on the terrace of "Jaga Stüberl" with a lot of great impressions, autographs and selfies together with our stars. A full success!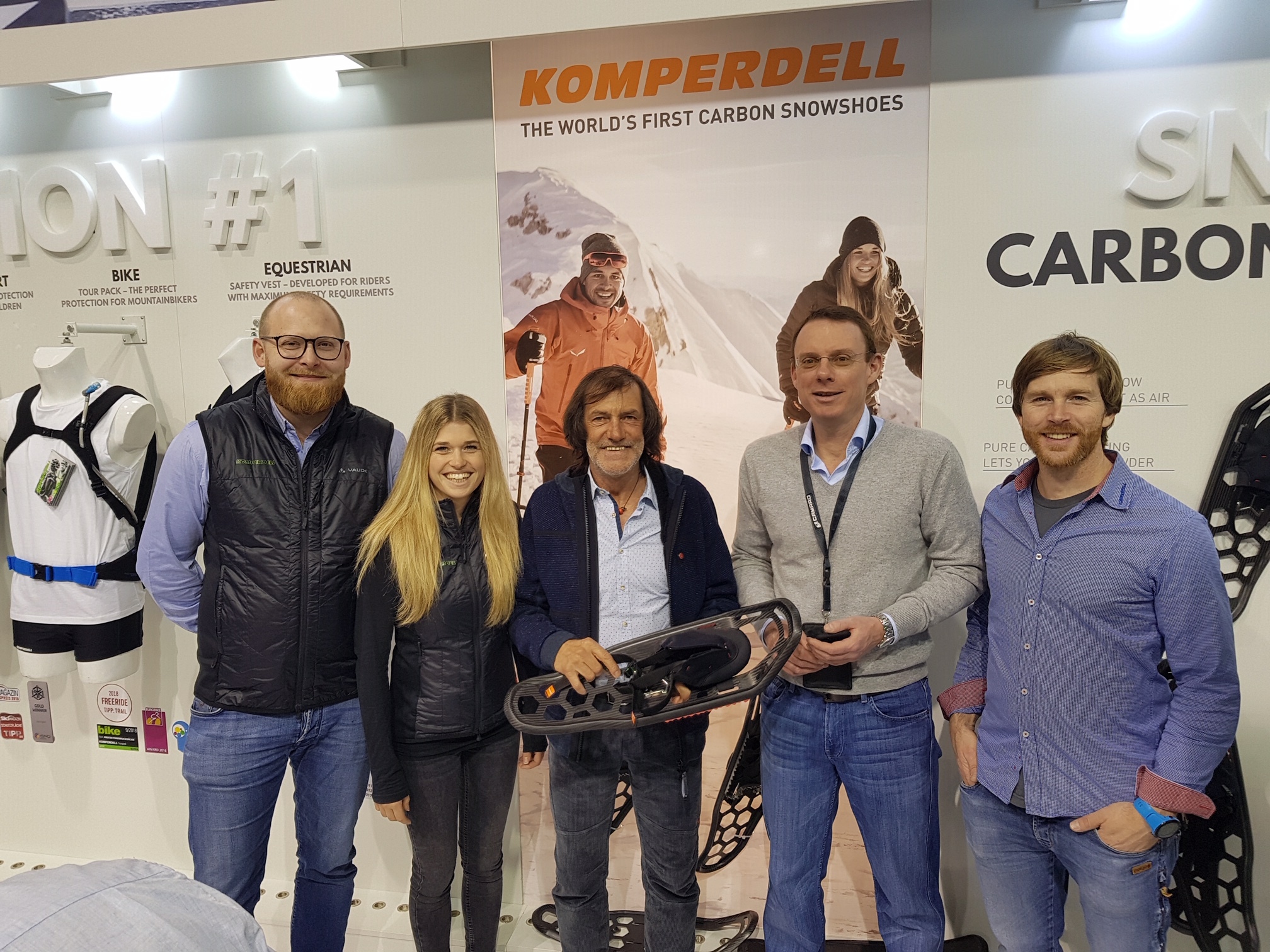 2018
Partnership with our athletes

Each of our products is created from the initial idea to the final product together with our employees and athletes in our headquarters in Mondsee/Austria. We are proud to step ahead and happy to provide our athletes, customers and business partners with the best possible material. We will always work obsessively to make our products even better and to continue remaining a leader in innovation.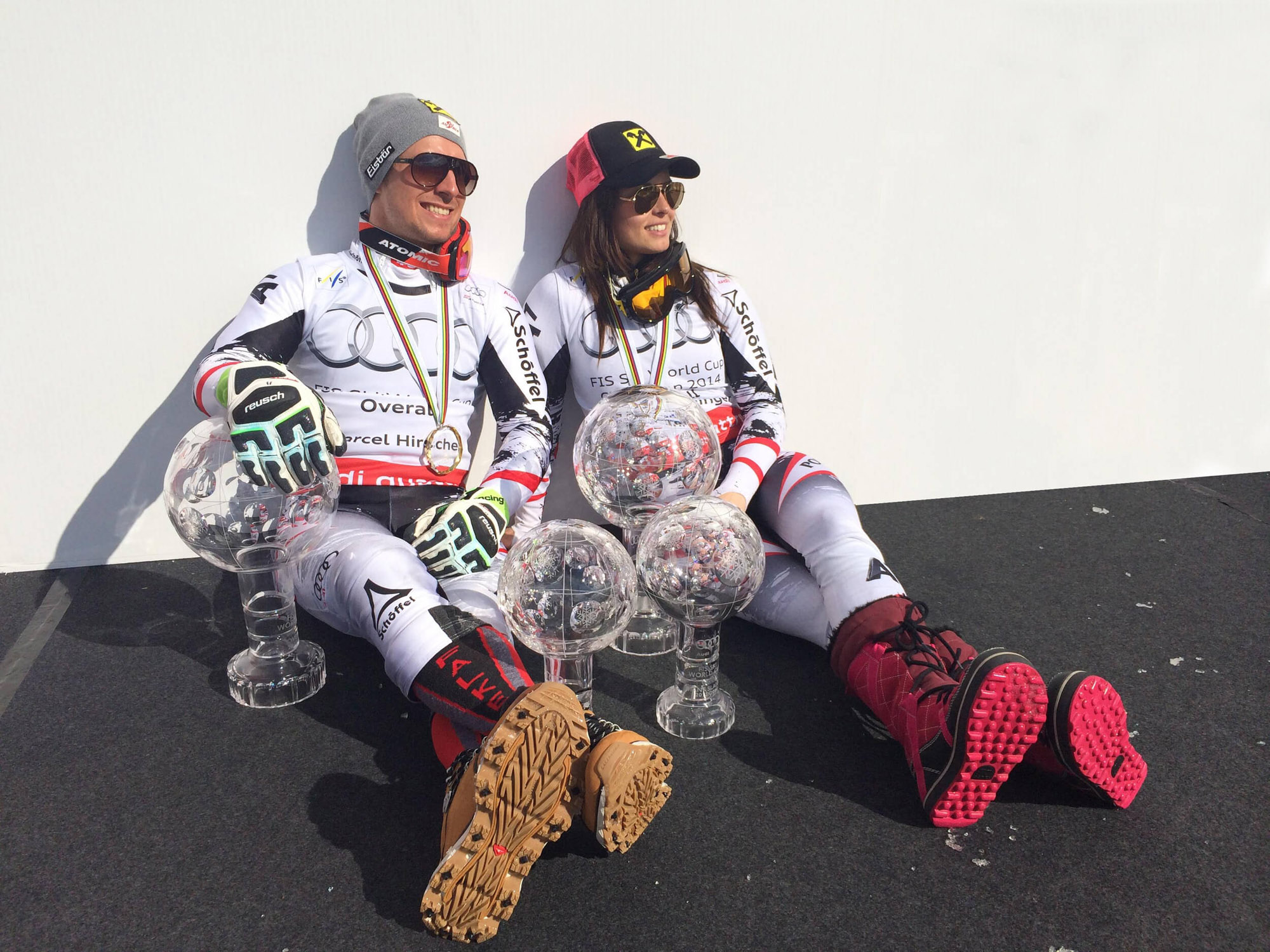 2015
Ski World Championships in Vail/Beaver Creek
The 43rd alpine ski World Championships took place from 2nd to 15th February 2015 in Vail/Beaver Creek. It was the most successful World Championship for Komperdell so far. 9x gold, 4x silver, 2x bronze – Komperdell, the #1 in racing!
Our most successful racers at World Championships 2015:
Anna Fenninger / AUT, double World Champion, 1 Silver
Marcel Hirscher / AUT, double World Champion, 1 Silver
Tina Maze / SLO, double World Champion, 1 Silver
Nicole Hosp / AUT, World Champion, 1 Silver
Eva-Maria Brem / AUT, World Champion
Hannes Reichelt / AUT, World Champion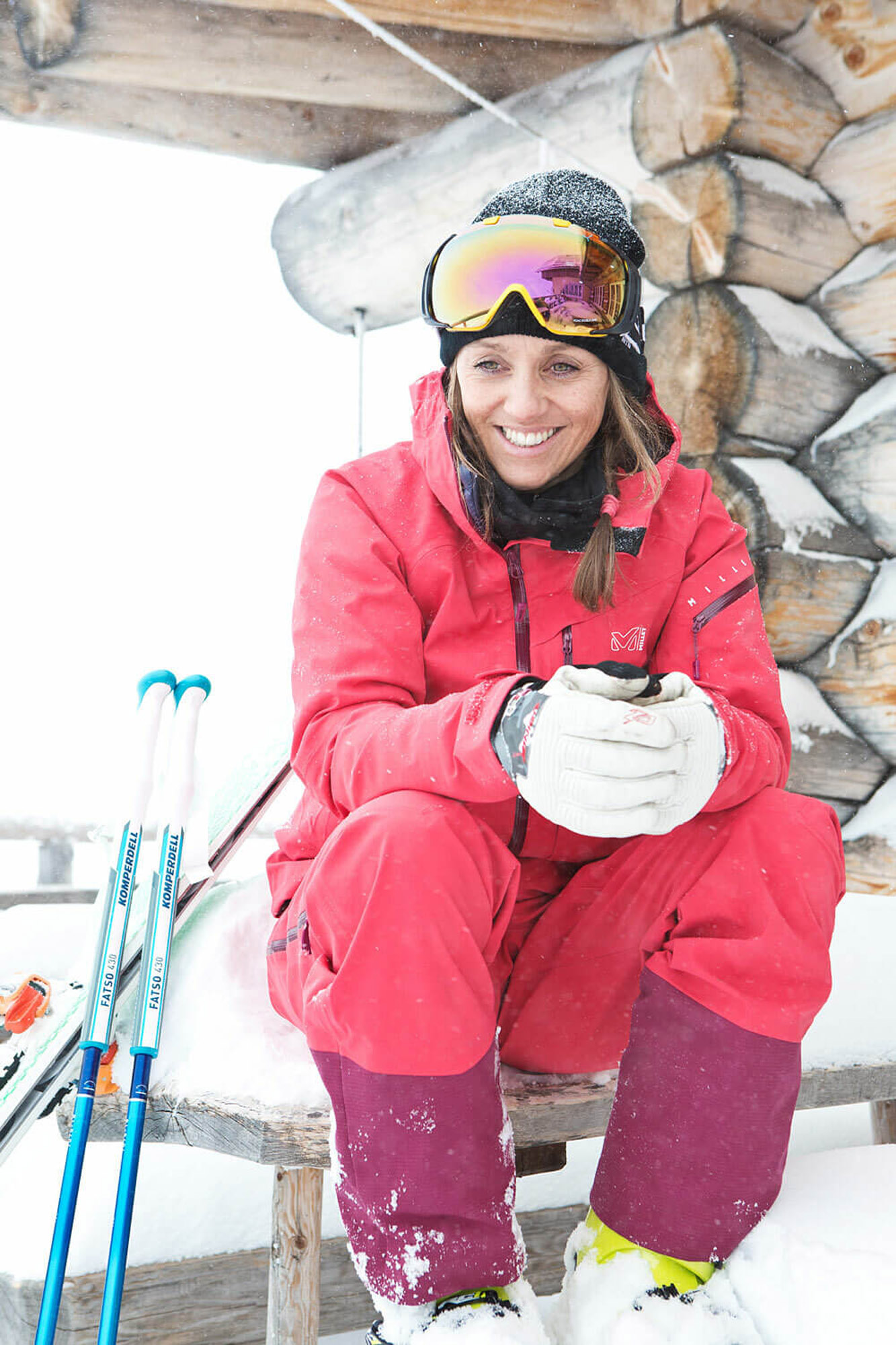 2015
EVA WALKNER - double Freeride World Tour winner

After several injuries, Eva Walkner ended her racing carreer and qualified for the exclusive World Tour in 2010. She finished the season as vize world champion with a victory on 10th March 2012 in Fieberbrunn and two podiums. After a torn ligament in 2013, Eva won at her Comeback race in Chamonix in January 2015. Three second places later, she was crowned Freeride World Champion in 2015 and with two victories in Chamonix and Haines and two second places - she repeated this performance in 2016 – of course with KOMPERDELL poles. After Eva ended her active career in 2017, she also regularly supports us at shootings and we are happy to have her in our team.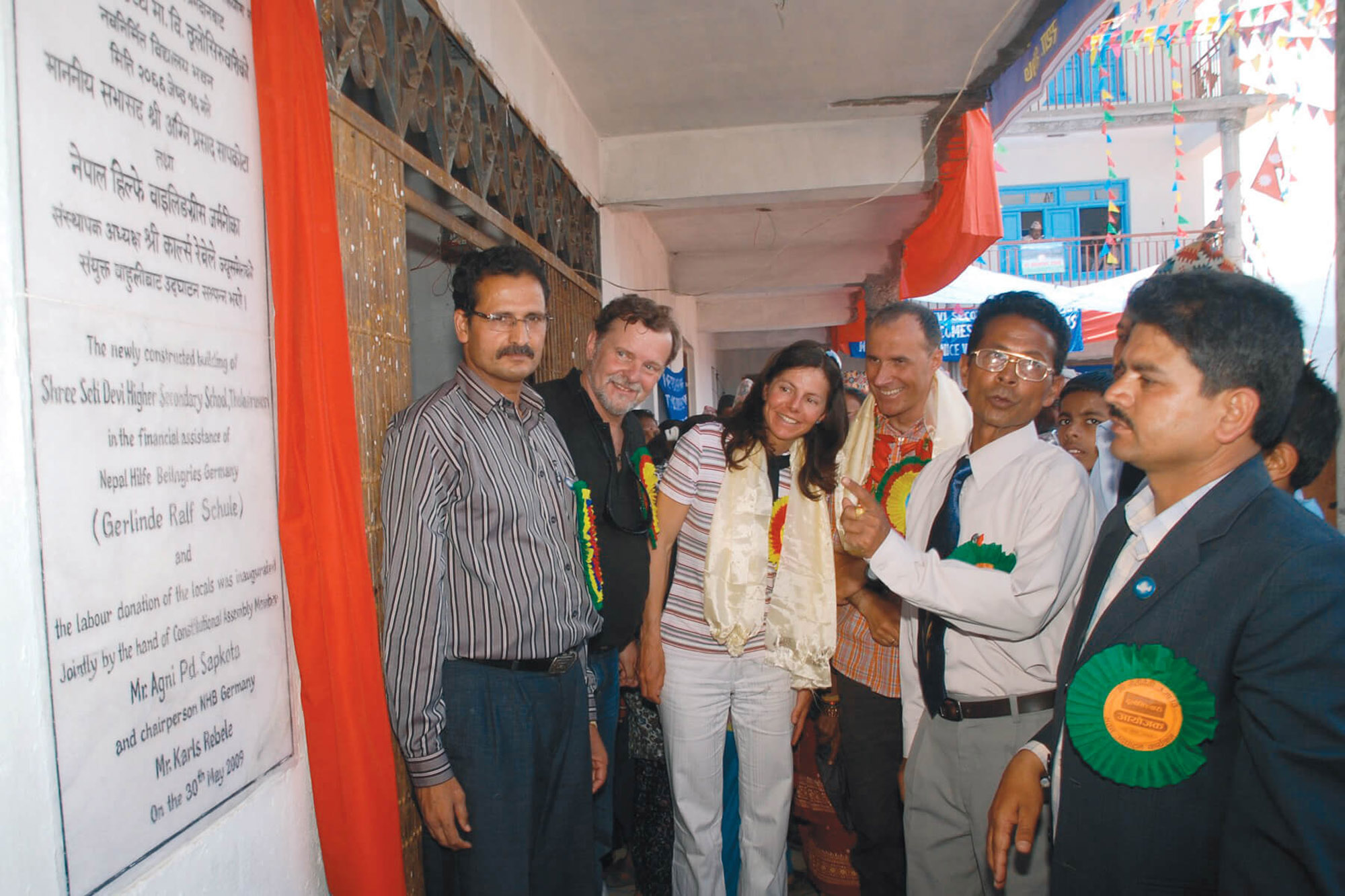 2014
"Sherpa Project" for true heroes of the mountains!

Together with our partner AMICAL alpin we found a way to support the true heroes of the mountains – the Sherpas in Nepal. Today, almost all extreme mountaineers trust in their services and we wanted to support it. The idea originated when our extreme athletes Gerlinde Kaltenbrunner and Ralf Dujmovits visited our headquarters in Mondsee. Both are in our team for more than a decade and support dozens of charity projects like hospitals and schools in Nepal. Gerlinde and Ralf established contact with AMICAL alpin and the project took its course.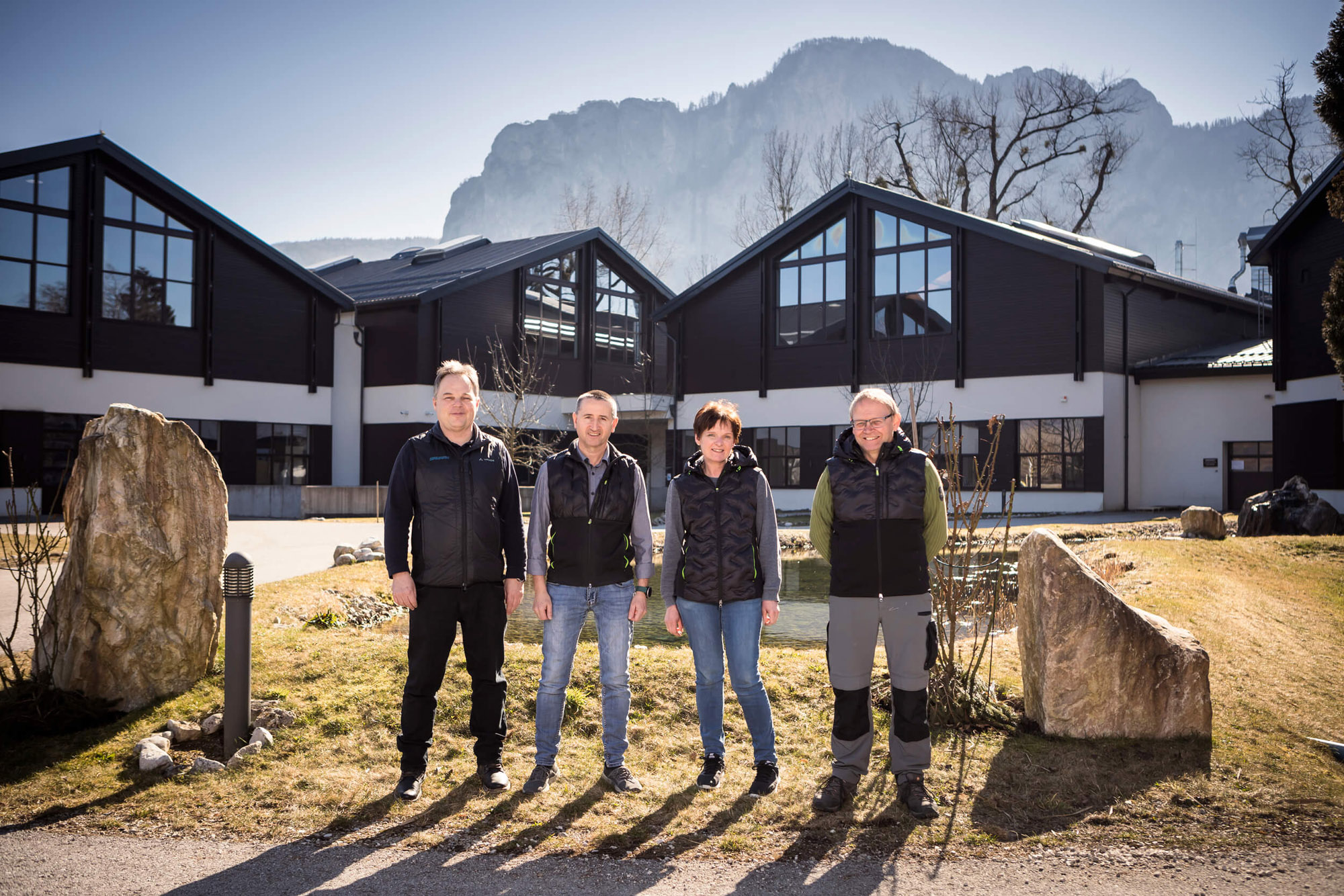 2013
30th anniversary of our very first employees

Our employees of the first hour – Edi, Charly, Seppi, Brigitte and Gerhard – were honored. The average of our employees working for us counts 21 years – this makes us very proud!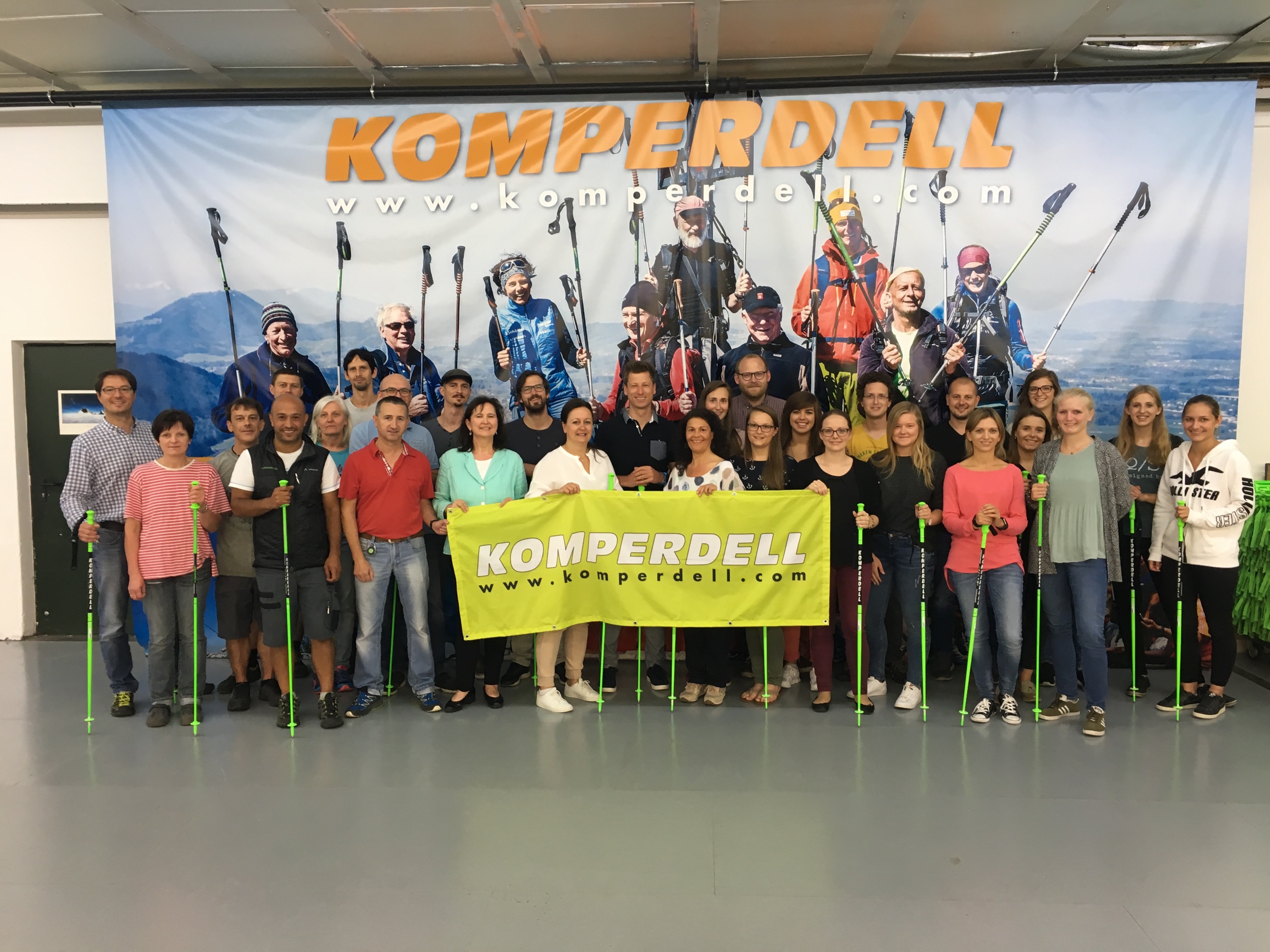 2011
Komperdell summit meeting

On 3rd March 2011, a special kind of summit meeting took place in Mondsee, directly at our company headquarters. Top alpinists such as the extreme climbers Alex & Thomas Huber (Huberbuam), as well as the extreme mountaineers Ralf Dujmovits, Viki Groselj and Hans Kammerlander followed our invitation to answer questions to media representatives and our employees.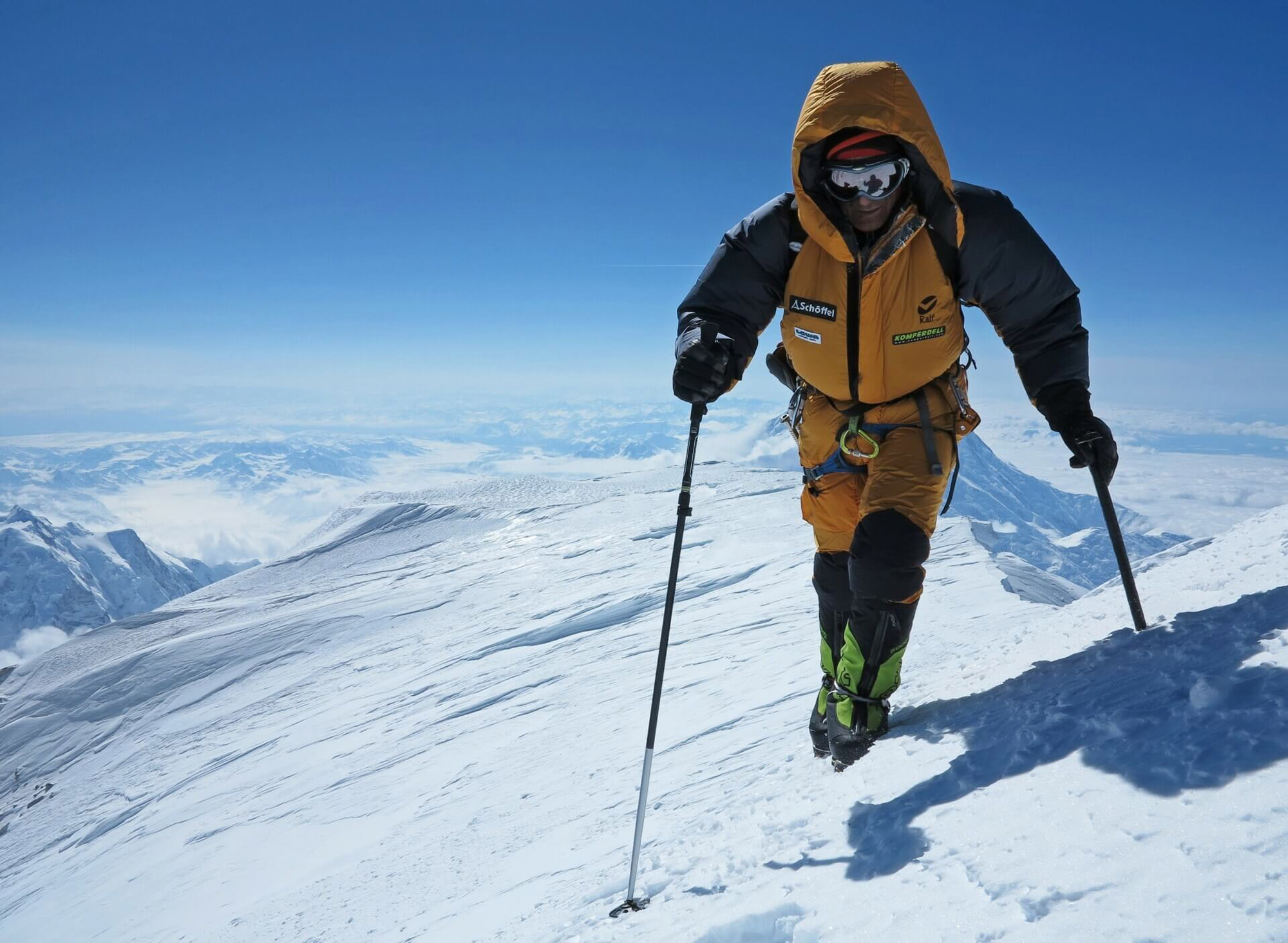 2009
Ralf Duijmovits

With climbing Lhotse on 20 May 2009, Ralph Dujmovits became the first German mountaineer and the 16th worldwide - to conquer all 14 mountains over 8,000 meters. Except Mount Everest, he succeeded all ascents without additional artificial oxygen. Ralf is also part of Komperdell family since the very beginning and supports us with shootings, lectures and events. We are very proud to have Ralf in our team.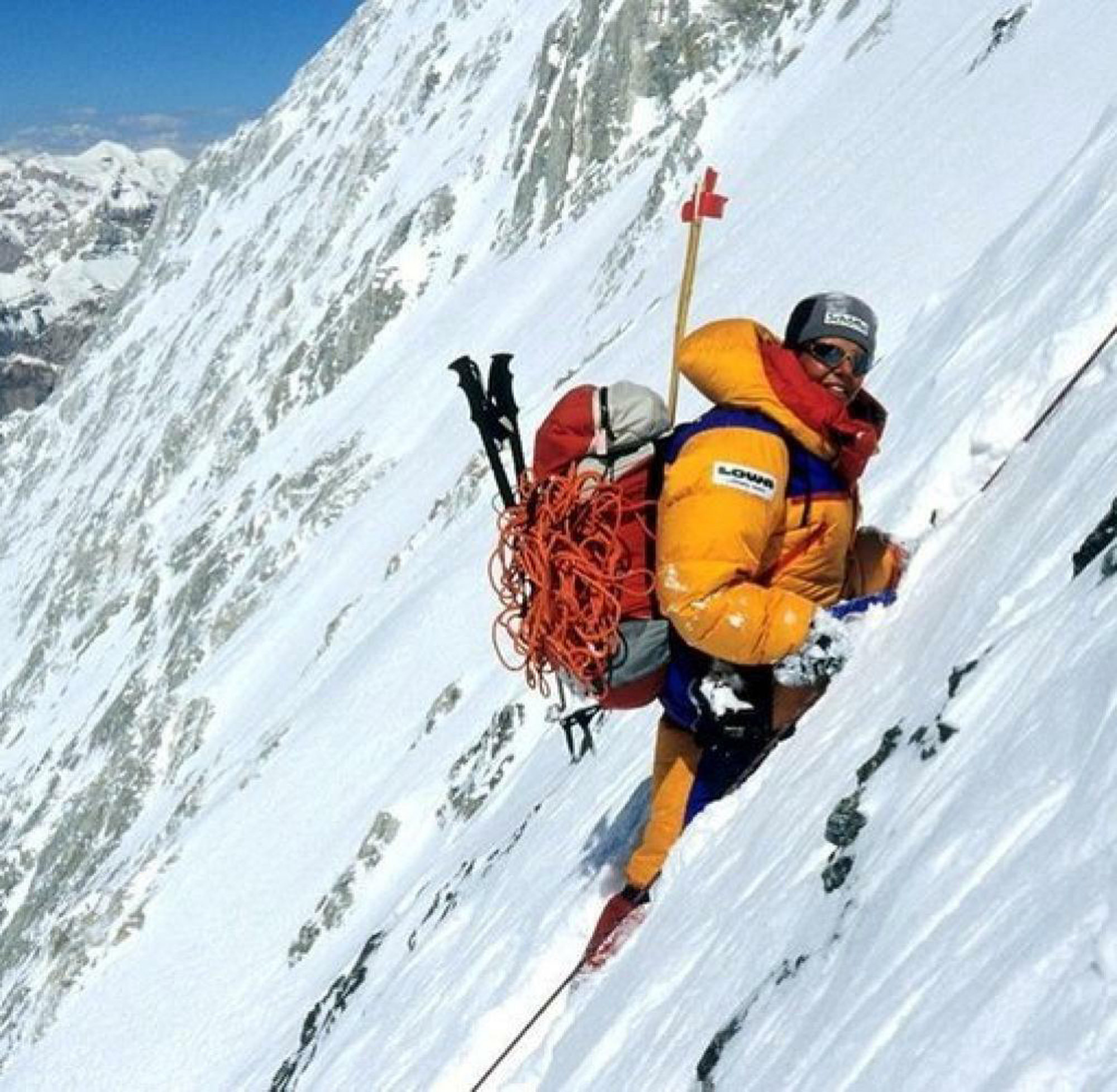 2008
Gerlinde Kaltenbrunner

On 1st May 2008 at 12:00 o'clock Gerlinde Kaltenbrunner stood on the top of "Dhaulagiri" (8,167m). She was the first woman to conquer 11 of 14 mountains over 8,000 metres without artificial oxygen. We are proud to count such an outstanding athlete to our team. Gerlinde has been part of us since the very first hour, the first contract was made while she was still working as a nurse. We are happy that until now, Gerlinde supports us at shootings, lectures and events.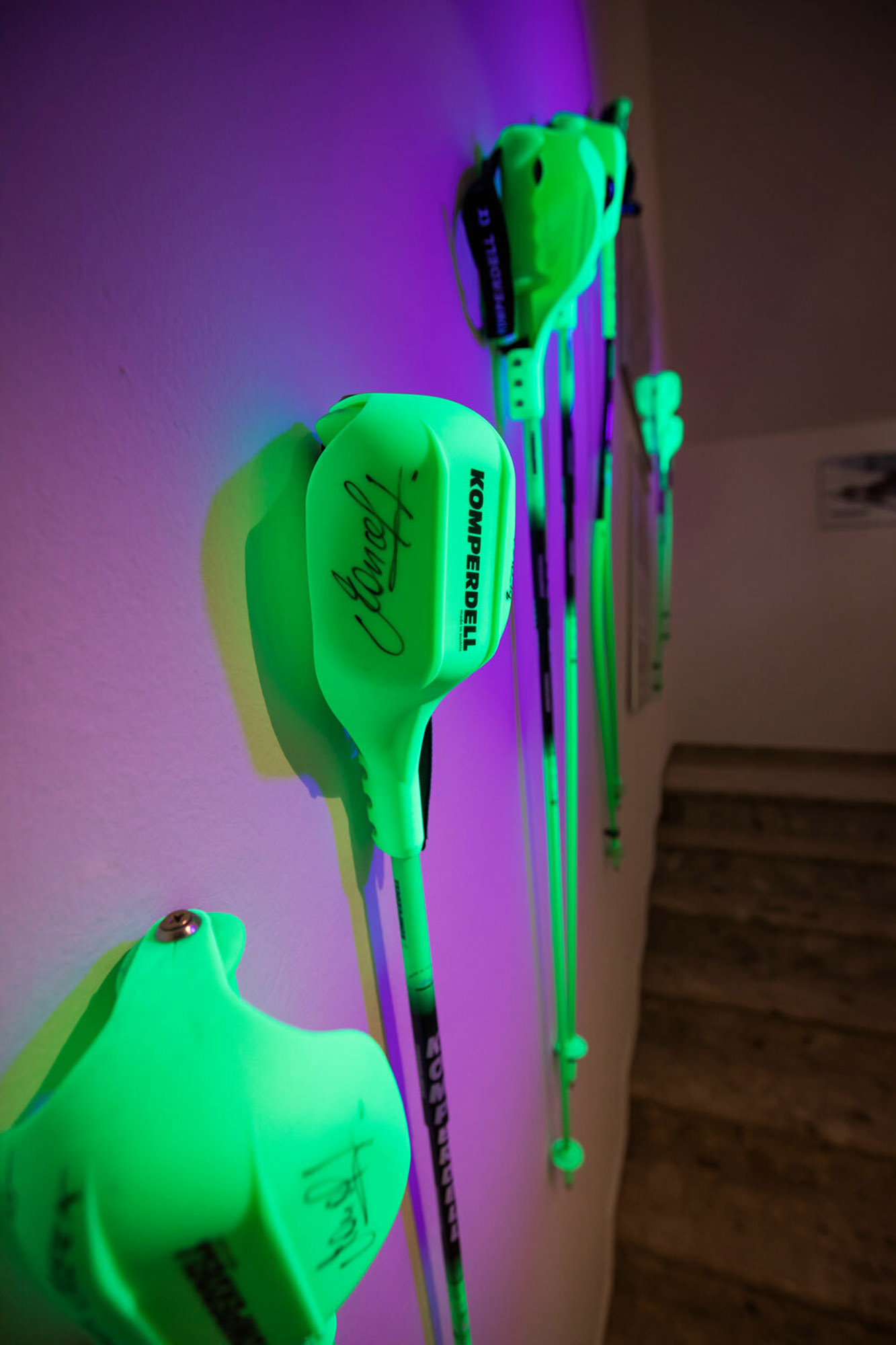 2006
Entry into "green age"

We produced our first neon green poles which are firmly embedded into our brand image in the meantime. Top athletes at Komperdell – we belong to the most successful brands in the Ski World Cup.
As a further milestone, Christian Hager had his 25 years anniversary belonging to our company. He started an internship at Komperdell and worked as showroom employee afterwards. After taking over sales management for Germany, he characterized our industry business significantly. Christian - always positively thinking and a huge mountaineering enthusiast - unfortunately died in a mountain accident at an early age of 47 years. We miss him!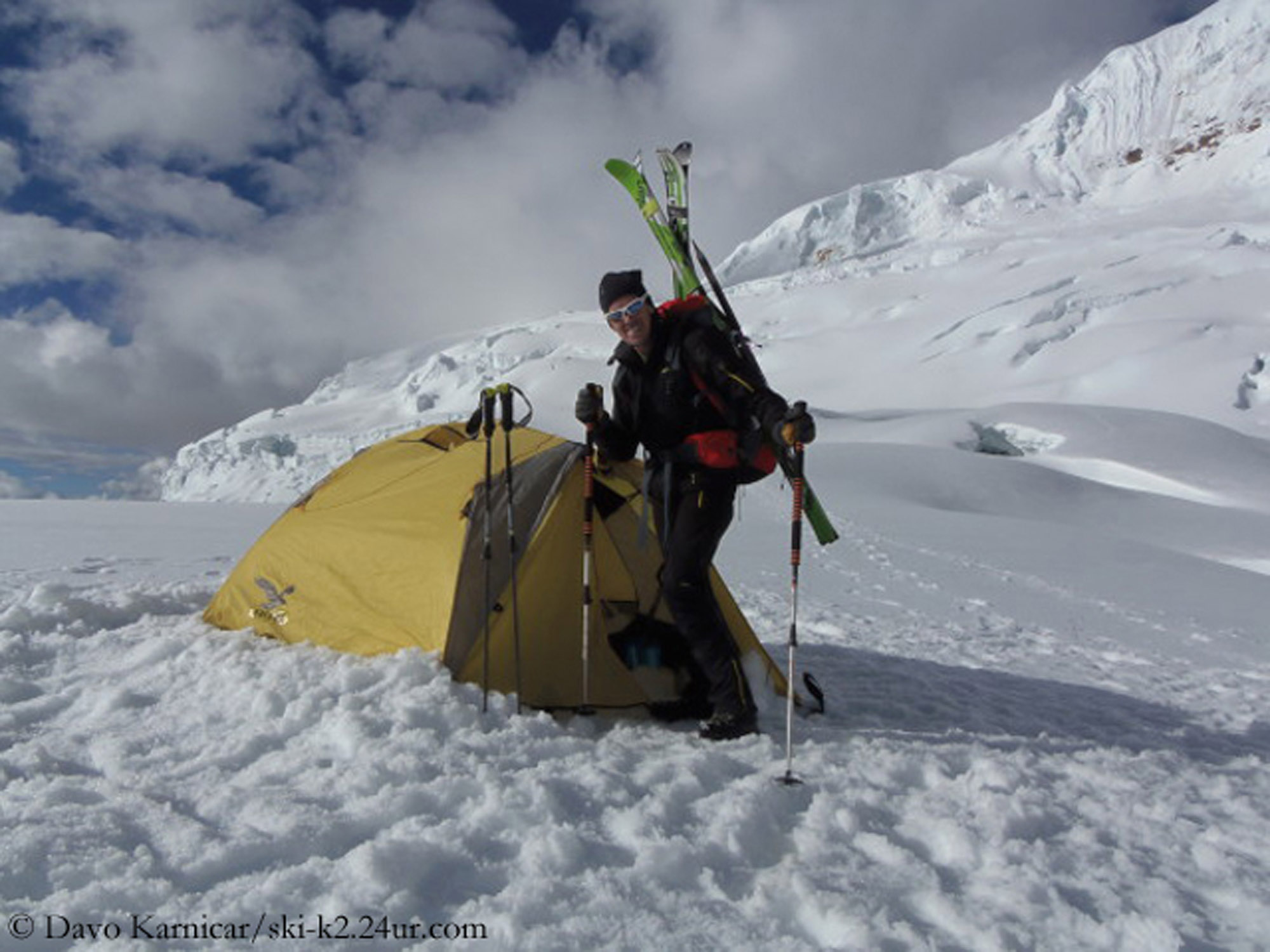 2000
First complete downhill from Everest on skis - Davo Karničar
In October 2020, Davo Karničar ventured to the highest mountain on earth. After reaching the summit, he started the descent at 07:00 o'clock in the morning and reached the 3500-meter lower basic camp via the south saddle only 4 hours and 40 minutes later. The great snow conditions even allowed to ski the Hillary Step, which enabled him to be the first to conquer the Everest completely on skis.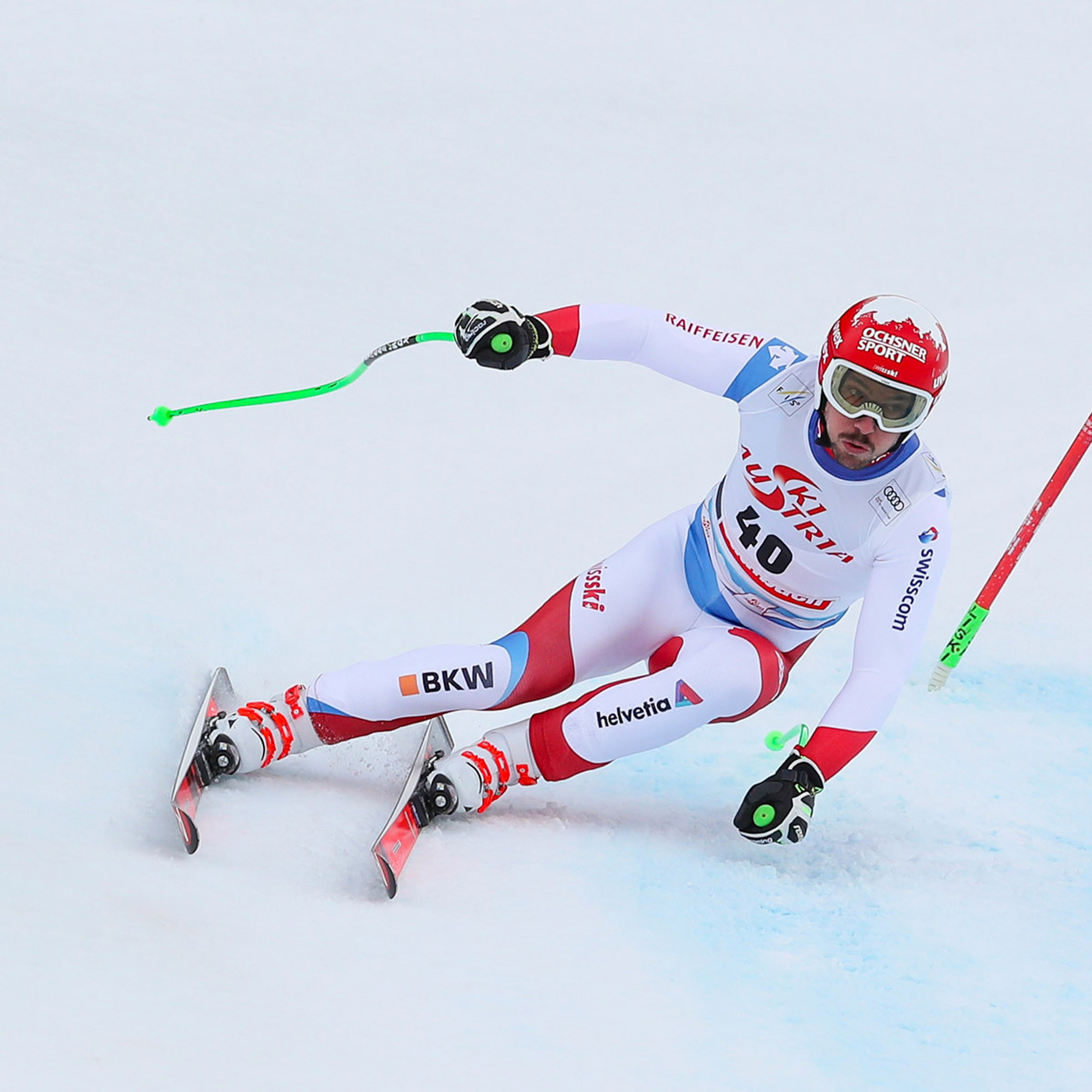 2000's
Many racing athletes swear and trust in KOMPERDELL poles
We are proud having one of the best worldcup racers in history:
Michaela Dorfmeister, Alexandra Meissnitzer, Renate Götschl, Anita Wachter, Anja Paerson, Tina Maze, Elisabeth Görgl, Rainer Schönfelder, Nicole Hosp, Stefan Görgl, Kathrin Zettel, Michael Walchhofer, Ted Ligety, Andrea Fischbacher, Veronika Zuzulova, Klaus Kröll, Manuel Osborne-Paradis, Carlo Janka and many more....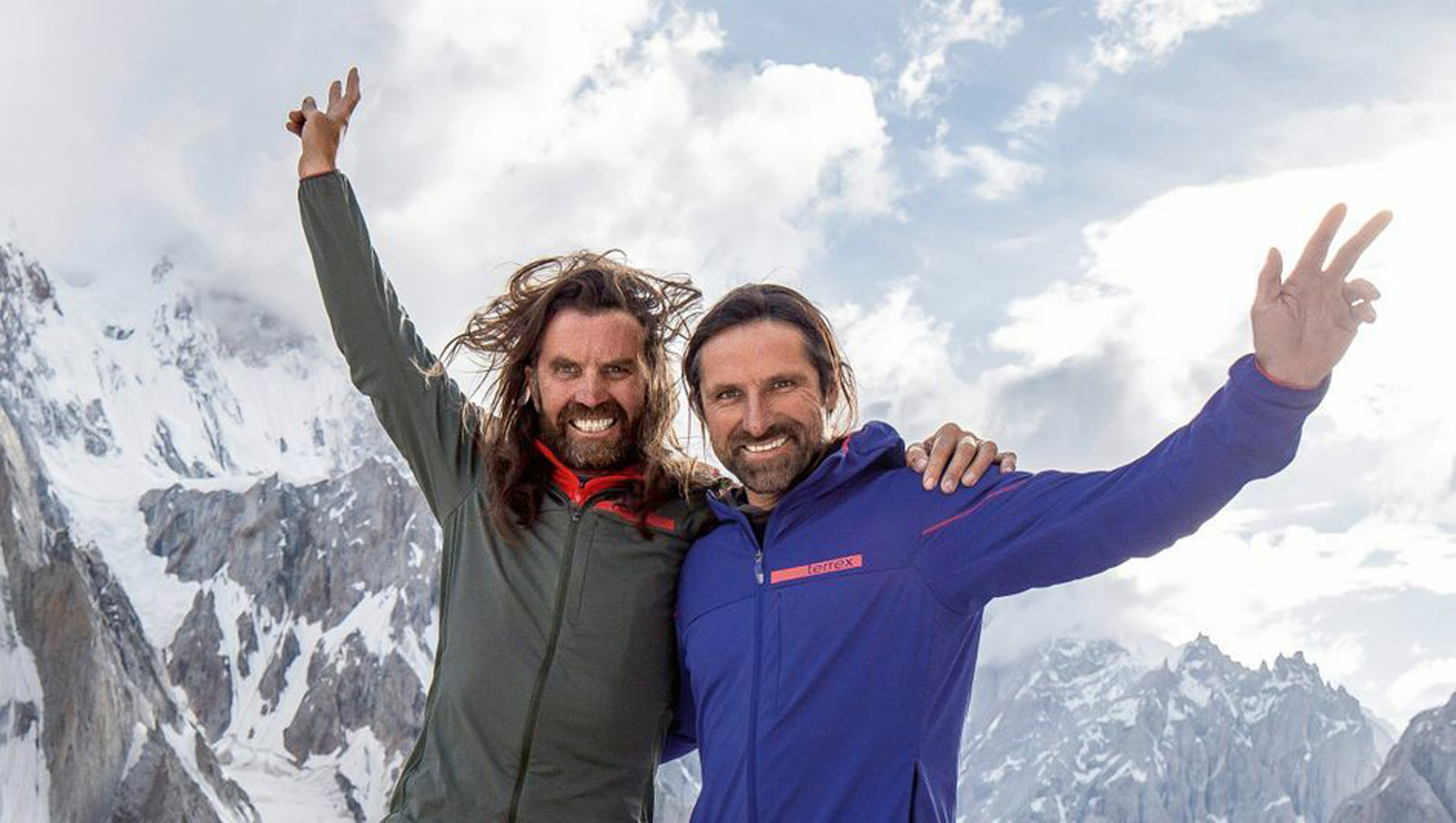 2001/2002
Top mountaineering athletes trust Komperdell
With Alexander and Thomas Huber - the "Huberbuam" - being in our Team Komperdell, we are now in top postion of climbing athletes. We are proud to have the two siblings in our team. Together they form a rope team and achieve extreme first accents.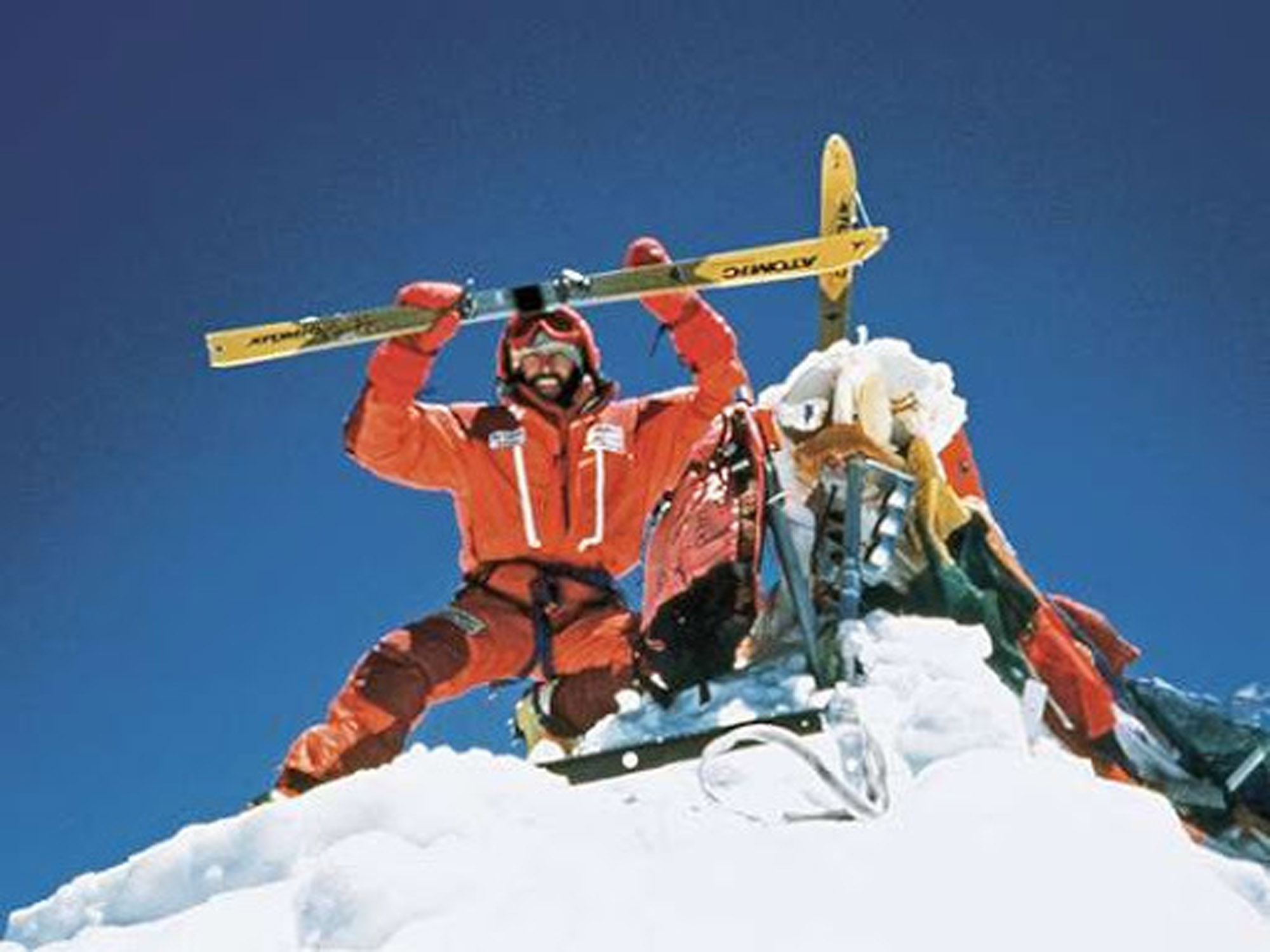 1996
Hans Kammerlander – first downhill from Mount Everest
First climb without oxygen in only 17 hours from the advanced base camp (6400m). So far, the fastest ascent and first descent from Mount Everest. In total, Hans Kammerlander climbed up a total of 13 eight-thousanders. "The mountain has changed my life, and the mountains will remain my life". He is still one of the most successful climbers and is an important part of Team Komperdell.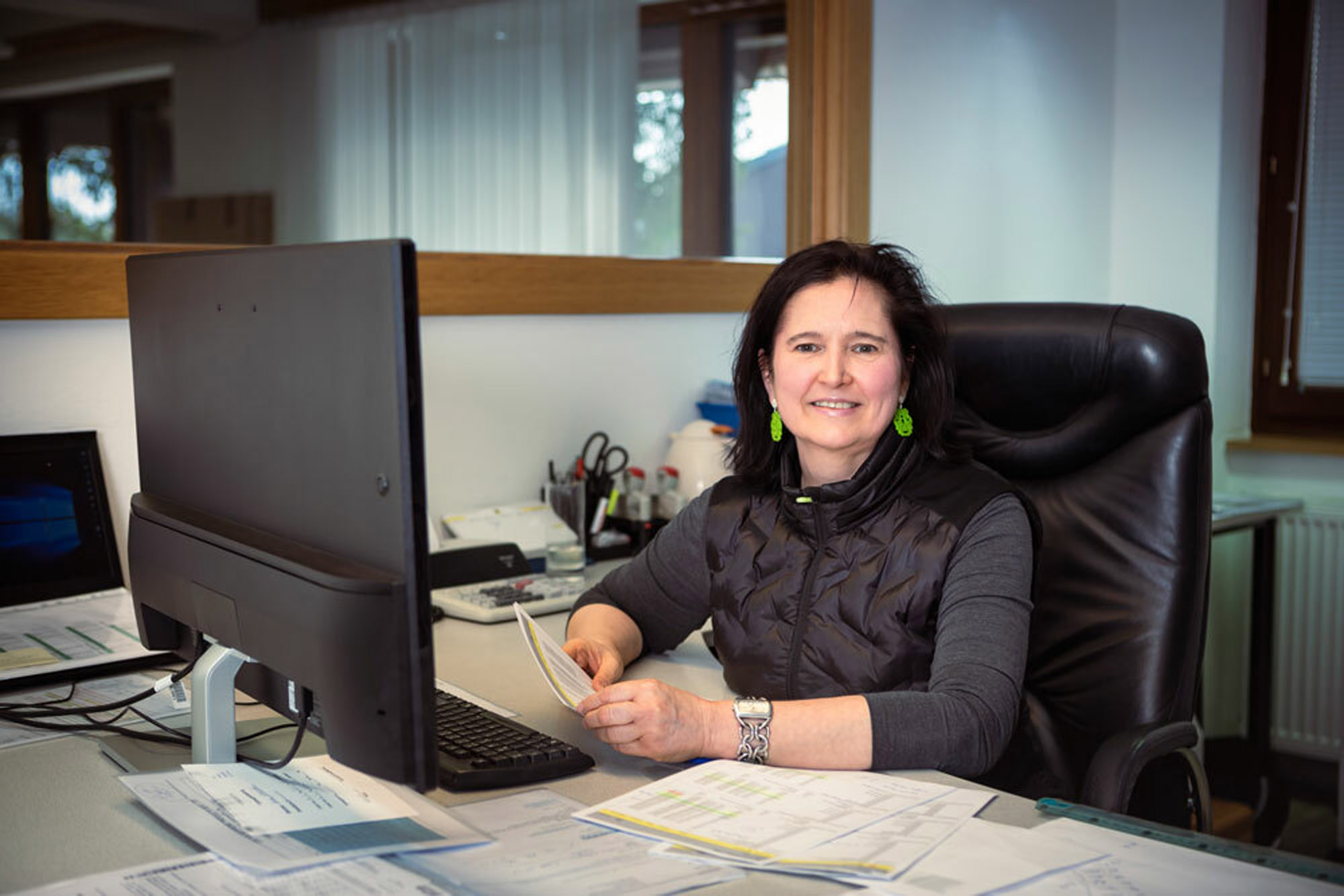 1994-1999

Ulrike Strasser, managing director Camaro & Komperdell

After Heinz Bachmann, Ulrike Strasser was in the management of the company. Mrs. Strasser had already worked for us after finishing unversity and is since 1994 until now part of us again and meanwhile managing director of Camaro.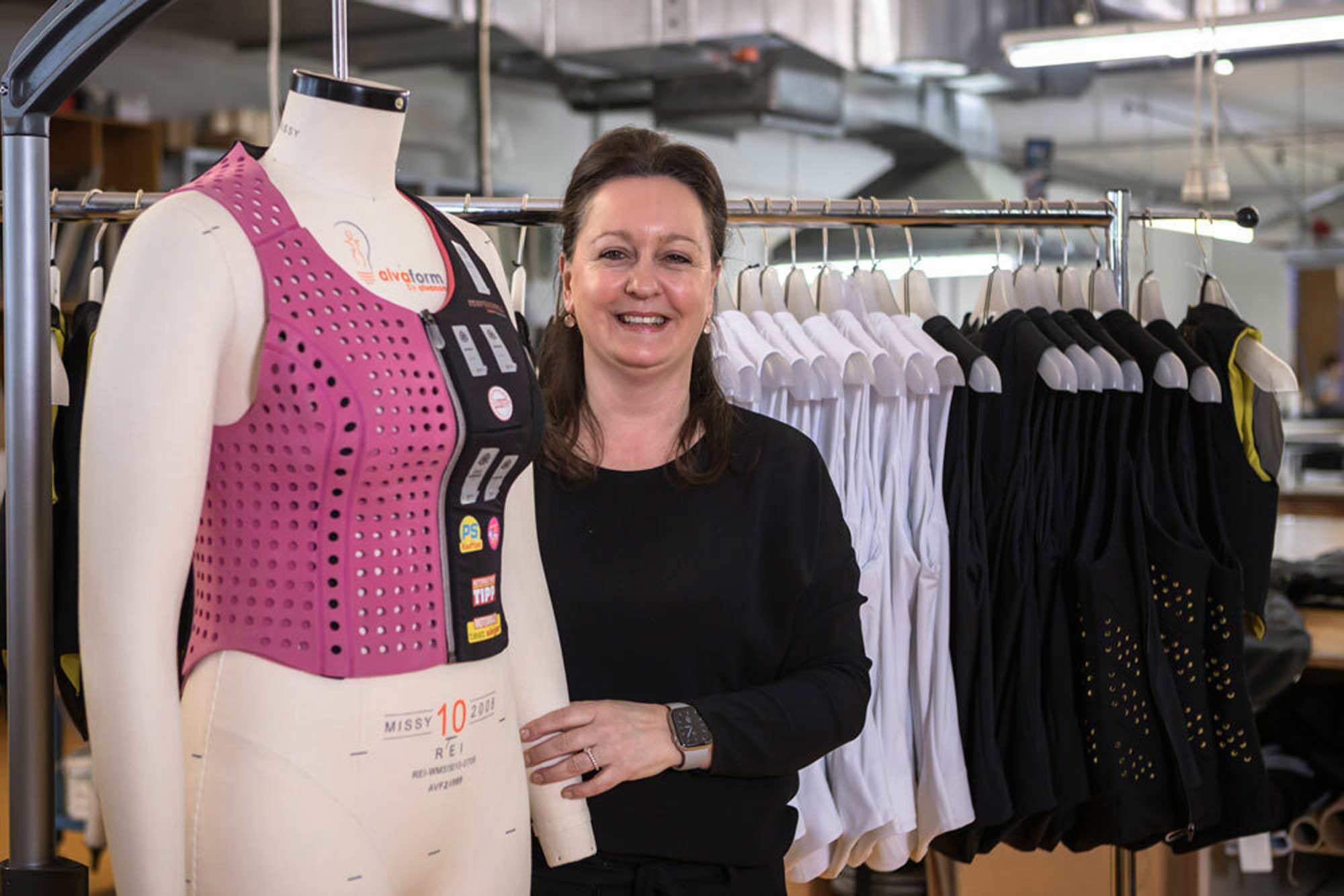 1995
Anita Tangerner, managing director equestrian sport

Anita Tangerner is meanwhile managing director of Komperdell equestrian sport and in the Camaro management and responsible for the industrial business of Camaro and Komperdell. Years ago, she was discovered by Erich Roiser at Golfclub Mondsee, where she worked as a service employee. Anita began to work as executive assistance, then took over the marketing department and meanwhile she is independently responsible for our equestrian sector as well as industrial projects with partners like KTM, Felix Bühler, BMW, etc. She is another role model how to come forward with a lot of passion and heart and soul.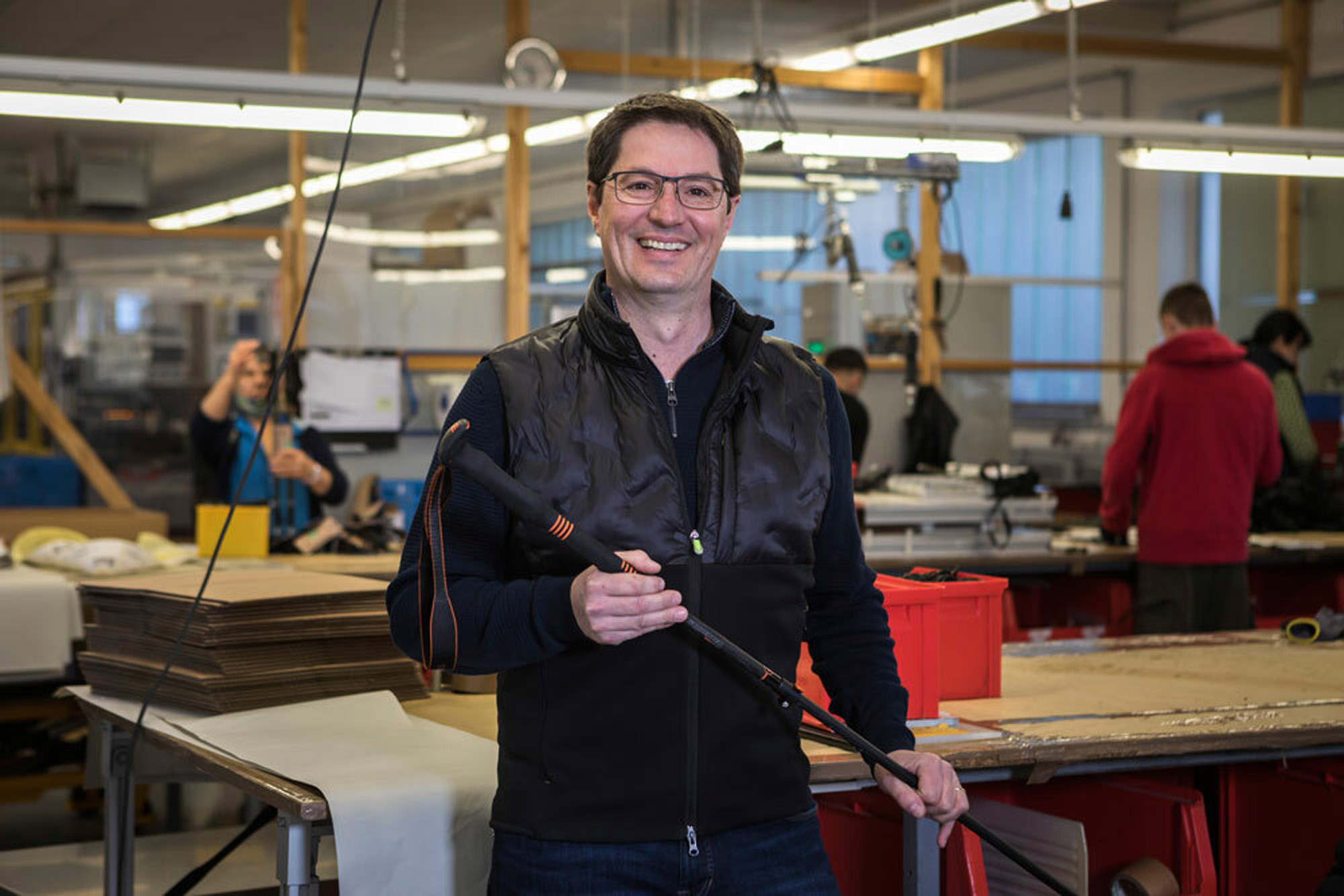 1992
Josef Kerschbaumer, managing director Komperdell
Josef Kerschbaumer, meanwhile managing director of Komperdell, began to work for us in the warehouse and shipping department, moved after a few years into production. Further to sales administration and thanks to his ambition he climbed the career ladder up to management. Josef is the best example that not the educational background but the own will and motivation will bring success.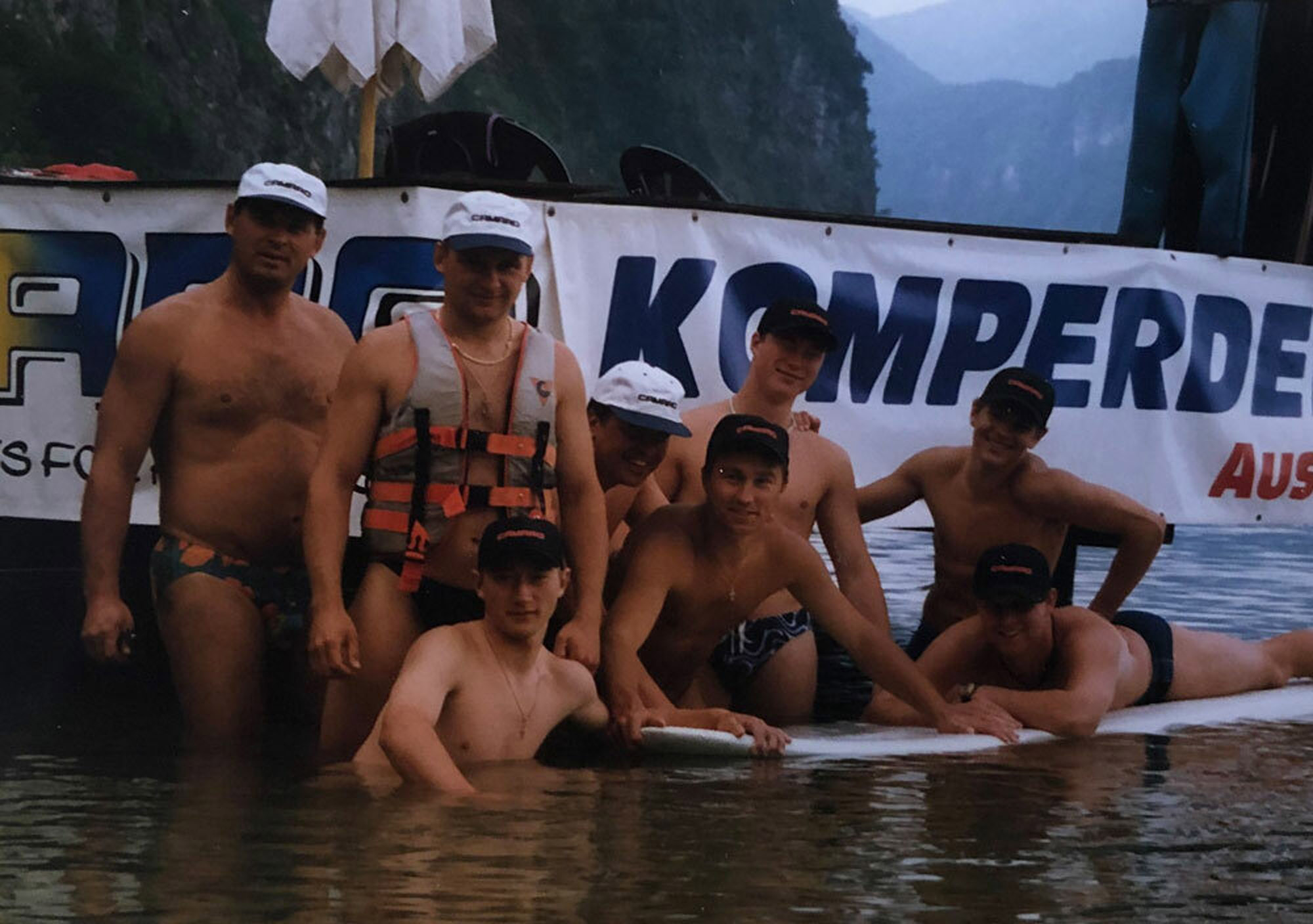 90's
Material supplier at the ski pools SUI, GER, SE, CAN, RUS, NZ
Whether in spotlight or apart, a good relationship to our engaged athletes is us an especially important matter until today. A connection which flows into our daily work and improves our products over and over again. Lots of well-known characters of the skiing and mountaineering world are perpetuated at our KOMPERDELL hall of fame.
Toni Sailer: triple Olympic Champion, seventimes World Champion; Annemarie Moser-Pröll: Olympic Champion, five times World Champion, seven times overall World Cup winner; Petra Kronberger: double Olympic Champion, World Champion, triple overall World Cup winner; Patrick Ortlieb: Olympic Champion, World Champion; Anita Wachter: World Cup winner; Daniel Mahrer: 3rd place Overall Worldcup; Renate Götschl: World Champion; Michaela Gerg-Leitner: Bronze at World Championships; Thomas Sykora: Bronze at Olympic Games; Elfi Eder: Olympic Champion, World Champion , Silver at Olympic Games, Bronze at World Championships; Claudia Riegler: World Champion, 1 times Silver, 1 times Bronze at World Championships; Alexandra Meissnitzer: 1 times Silver, 2 times Bronze at Olympic Games, 2 times World Champion, 1 times Silver at World Championships; Christian Mayer: 2 times Bronze at Olympic Games, 1 times Bronze at World Championships; Werner Franz: multiple World Cup winner; Anna Ottosson: 1 times Bronze at Olympic Games , 1 times Silver at World Championships; Anja Paersson: 1 times Olympic Champion, 1 times Silver, 4 times Bronze at Olympic Games, 7 times World Champion, 2 times Silver, 4 times Bronze at World Championships; Franz Klammer: Olympic Champion, double World Champion, 1 times Silver at World Championships; Katharina Anna Gutensohn: 1 times Silver at World Championships; Hans Enn: 1 times Bronze at Olympic Games, 1 times Bronze at World Championships; Erwin Resch: 1 times Bronze at World Championships; Katja Seizinger: triple Olympic Champion, 2 times Bronze at Olympic Games, World Champion, 3 times Silver at World Championships; Helmut Höflehner: multiple World Cup winner; Leonhard Stock: Olympic Champion, World Champion, Bronze at World Championships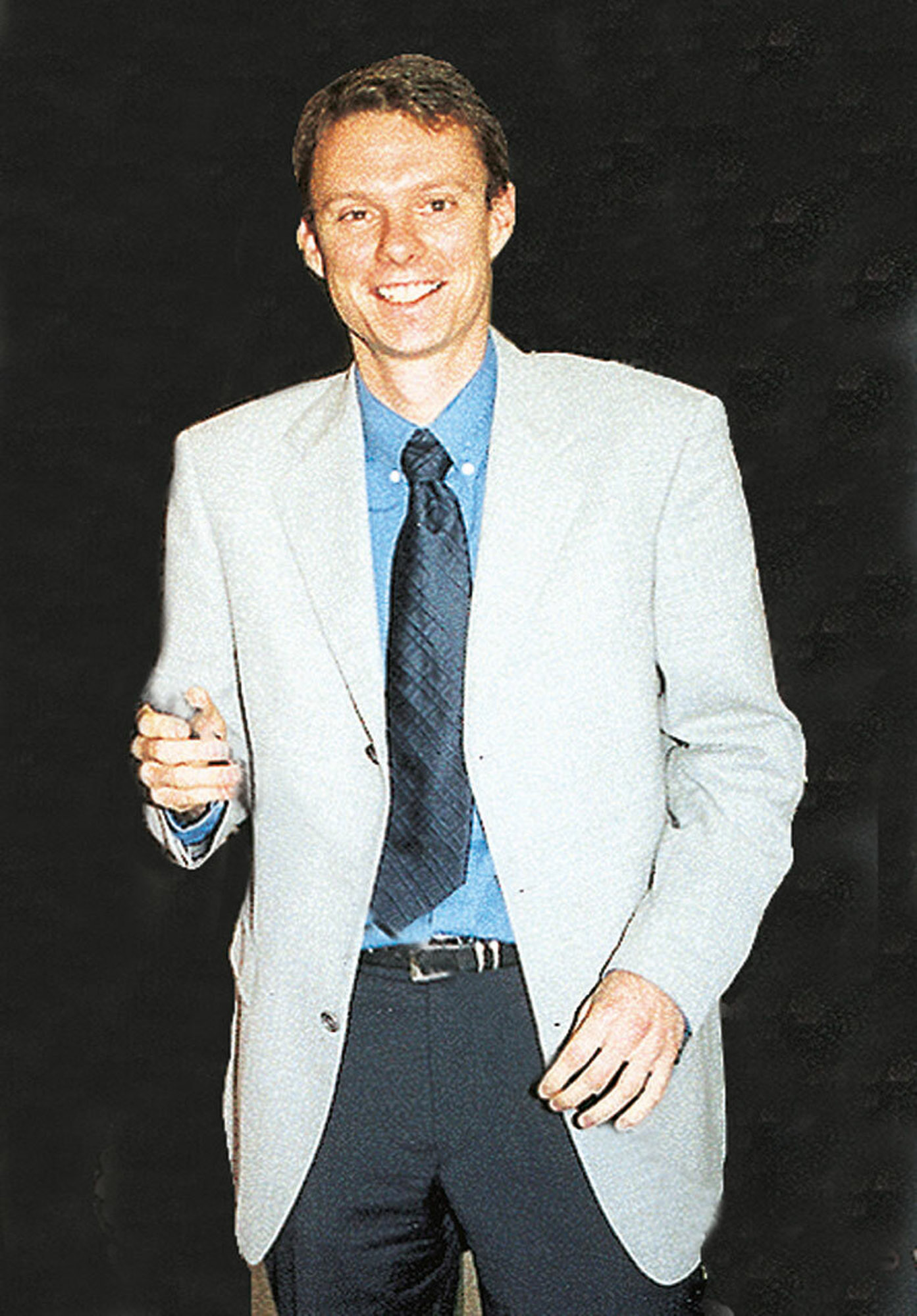 1987
Thomas Roiser follows into the footsteps of Erich Roiser
The youngest son of Erich Roiser, Thomas Roiser, started working in the company. On his first trip with a 130kg luggage to the American trade fair SIA and Outdoor Retailer in January 1987, he discovered the American trekking market. He immediately took up the opportunity to build up the market overseas including our biggest customers (LL-Bean and REI). 1997 he took over the management of CAMARO and KOMPERDELL.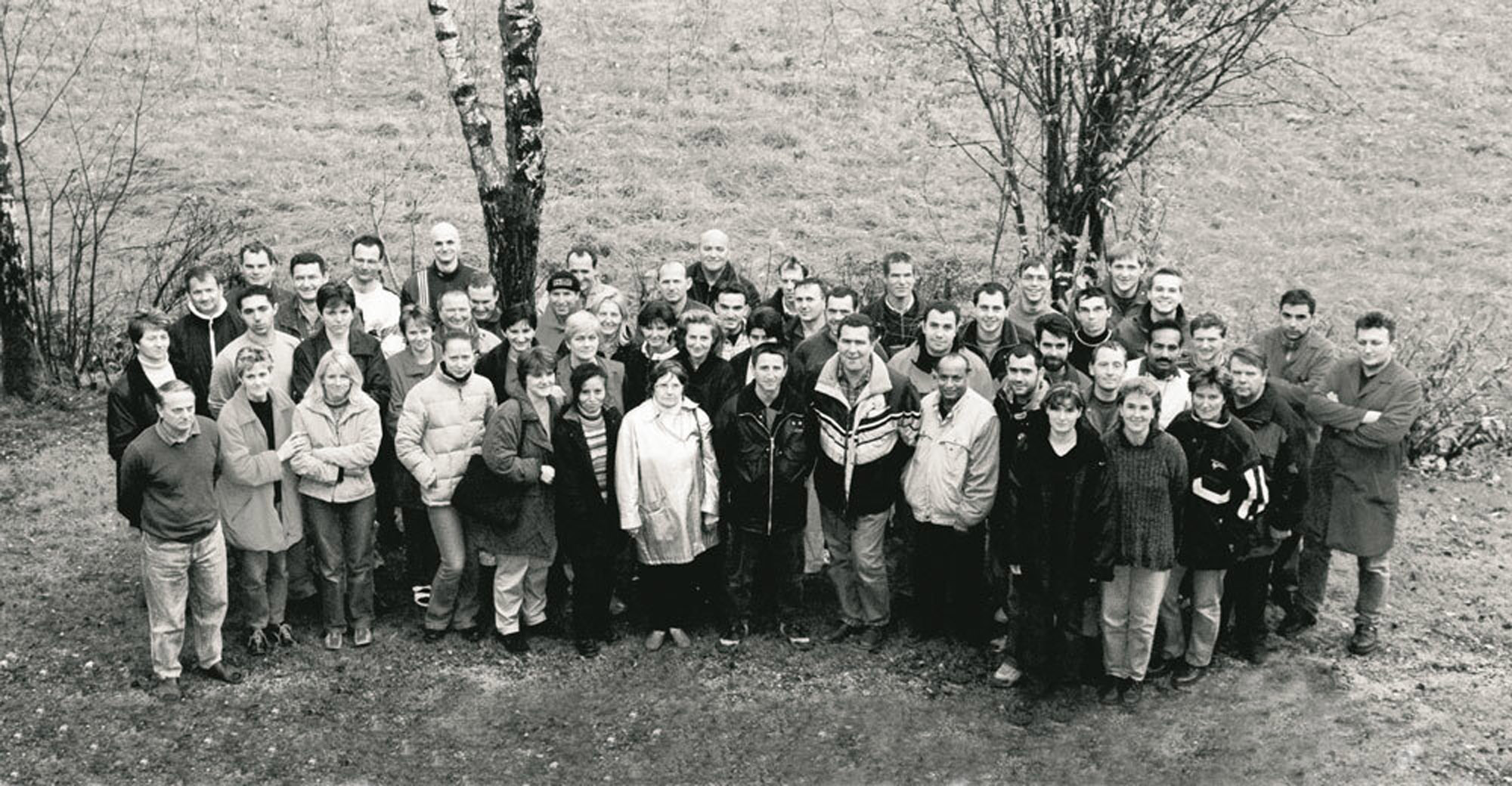 1984
production worker from the first hour
At this time only 20 years old, Charly Lindinger started working in production. Today, Charly is part of our team for 35 years and after leading the telescopic department first he is now responsible for the whole production management.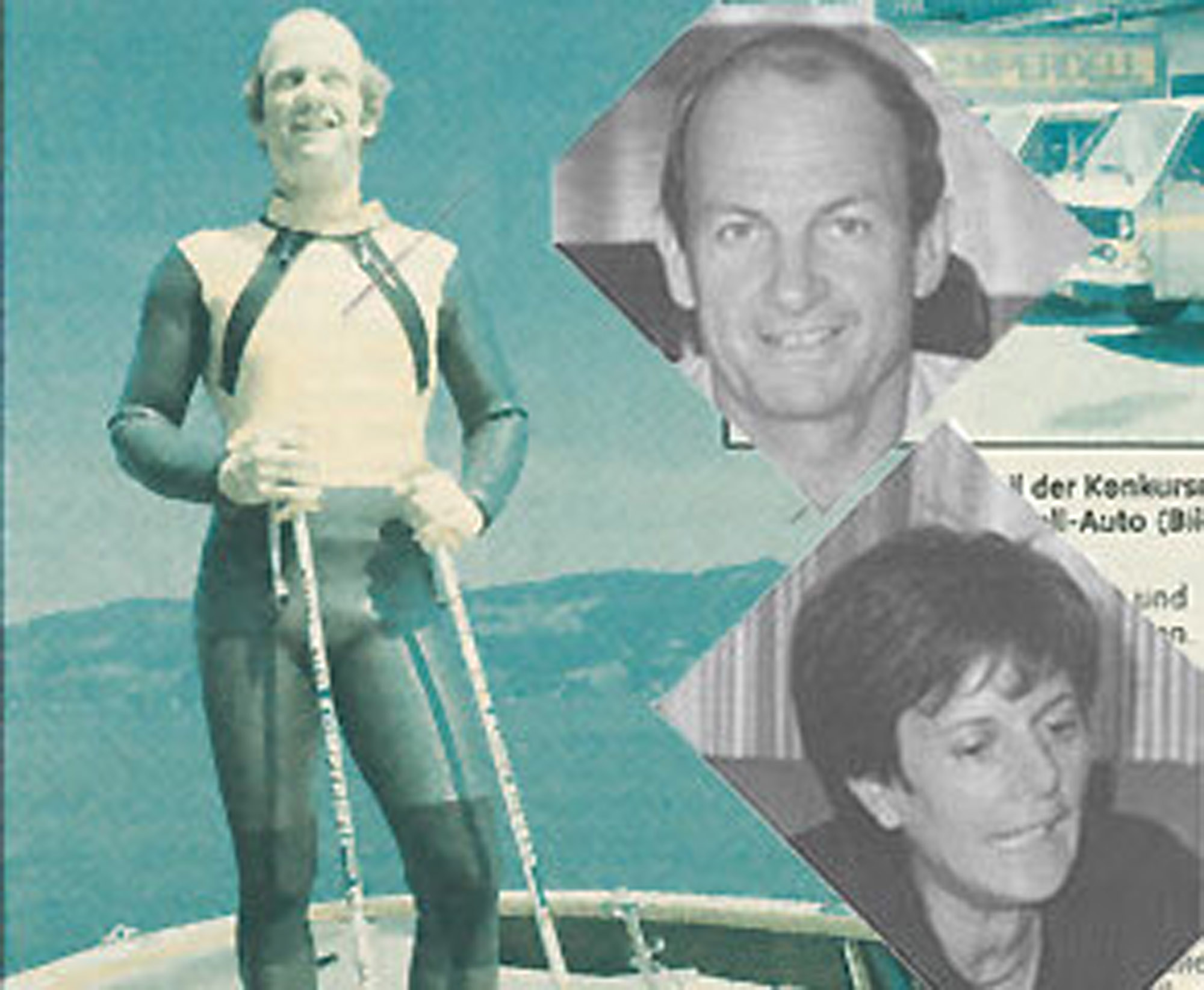 1983
The family Roiser (CAMARO) took over KOMPERDELL
Erich Roiser took over the company KOMPERDELL since the family Bednar had financial difficulties. Until 1983 only active in water sports, the successful company CAMARO was looking for a counterpart to the summer-focused business to establish a second mainstay. Since KOMPERDELL worked mainly in winter business, the takeover was the perfect complement. Thus, the production of KOMPERDELL got relocated to St. Lorenz near Mondsee in the beautiful Salzkammergut. The traditional family businesses were brought together at this location and can still be found here today. KOMPERDELL was completely modernized and repositioned. An investment of 20 million Schillings in the machinery park created the world's most modern pole production at that time. KOMPERDELL developed into a technology leader in the sector of skiing and telescopic poles - on the international market. Of course, environmental protection already played an important role at that time. Great emphasis was placed on integrating the factory buildings with a production area of 5000m² harmoniously into the landscape. The factory was and is still located in one of the most scenic areas of Austria. The first managing director to Mr. Roiser is his brother-in-law Heinz Bachmann.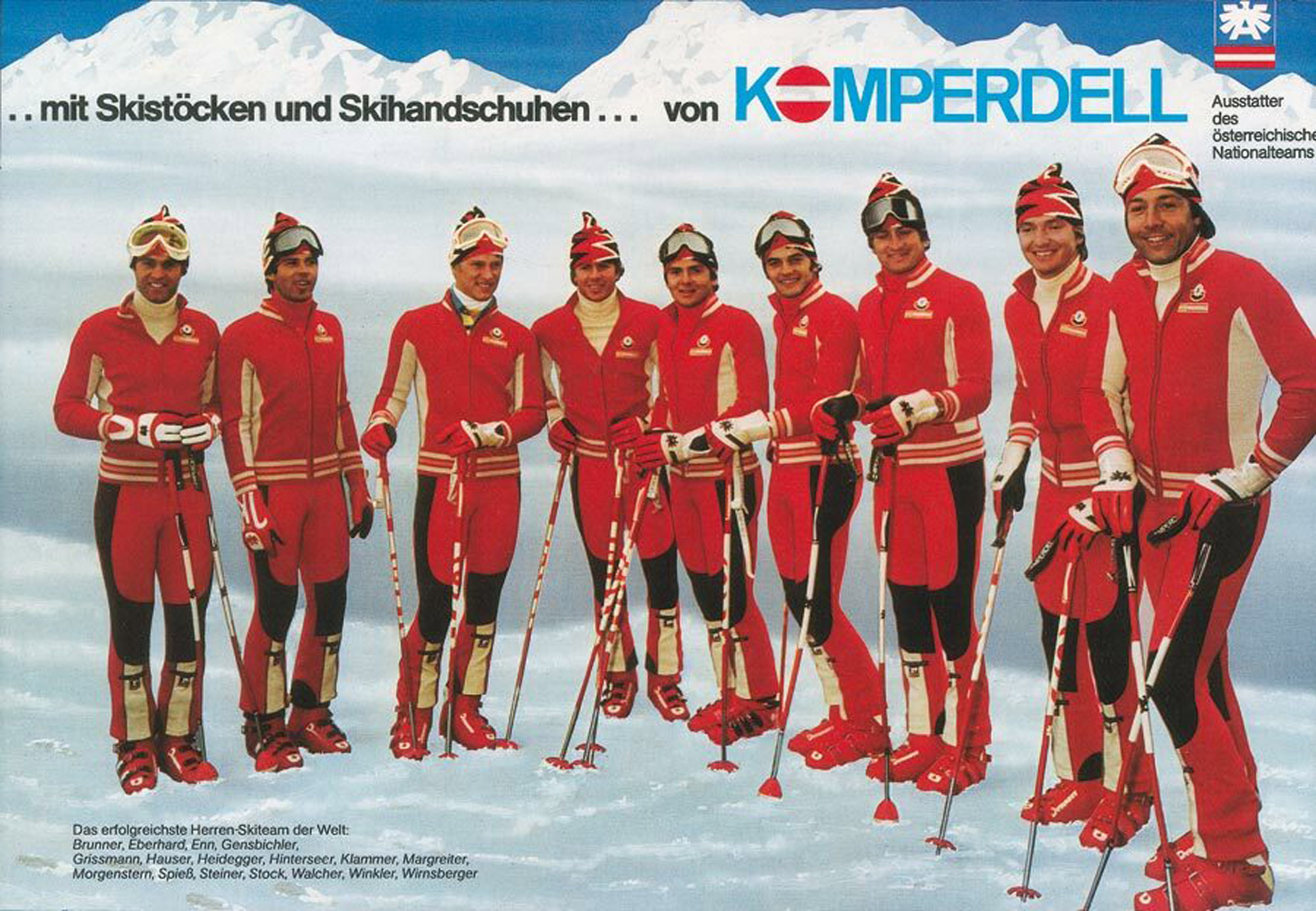 1976
Winter Olympic Games

The Austrian success story continues: Franz Klammer wins gold in downhill at the Olympic winter games in Innsbruck – of course with KOMPERDELL poles. With 25 downhill victories Franz Klammer is the most successful downhill racer in World Cup history ahead of Peter Müller with 19 victories. He won all classic downhill races, winning the Hahnenkamm race in Kitzbühel four times, the Lauberhorn race in Wengen three times and at Saslong in Gröden four times. 1975 he won in Wengen with a record lead of 3.6 seconds. KOMPERDELL also became exclusive material supplier of the austrian Ski Pool, as well of many others leading international skiing nations. We established ourselves as the most successful brand in racing!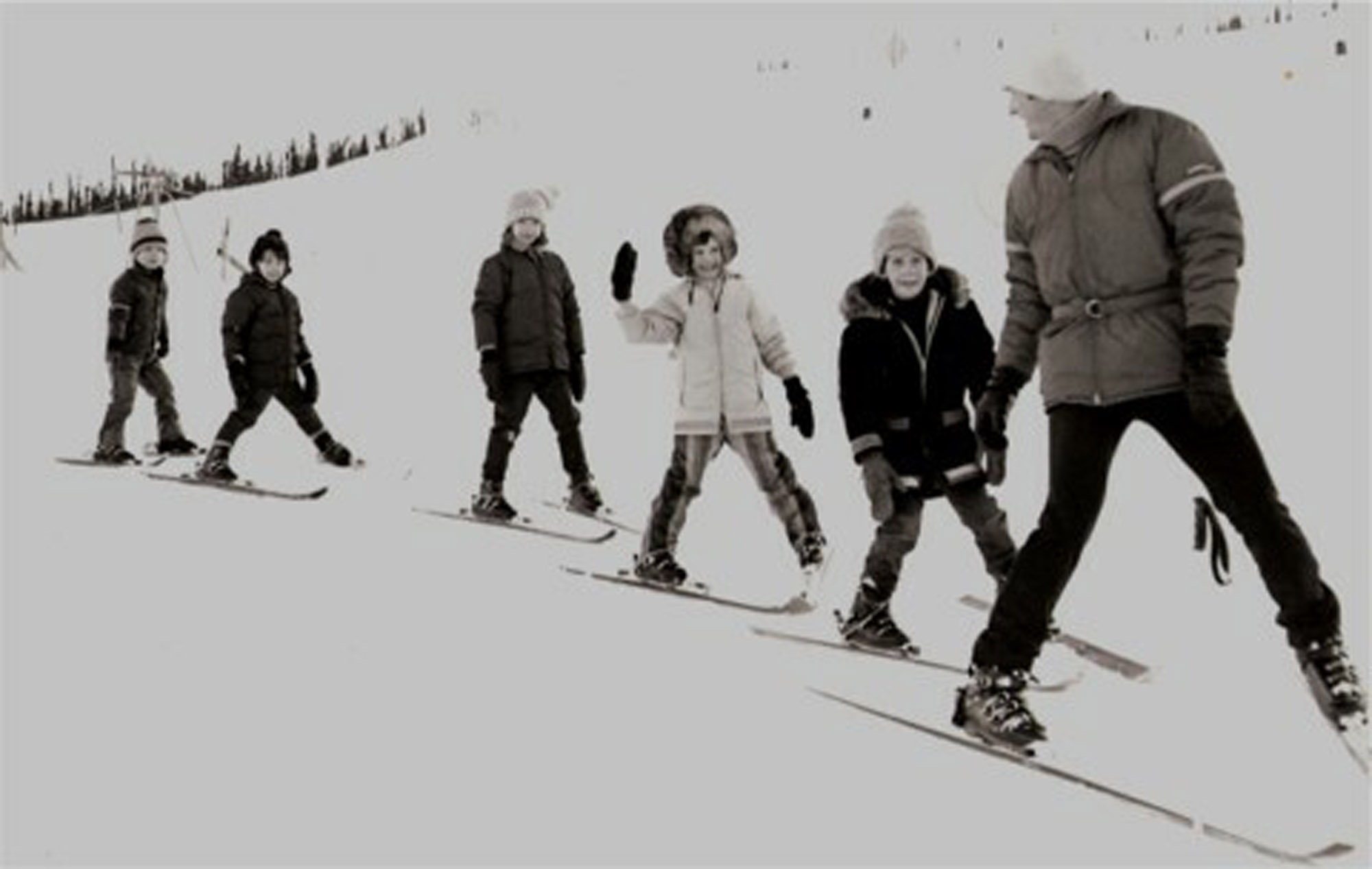 1967-1973
Erich Roiser, founder of CAMARO
Erich Roiser ran the ski school "Ski Boot Hill" in the northernmost ski resort of North America - Fairbanks Alaska. He was among the best ski instructors there. With his passion for skiing, he turned his hobby into profession in 1983 with acquiring KOMPERDELL.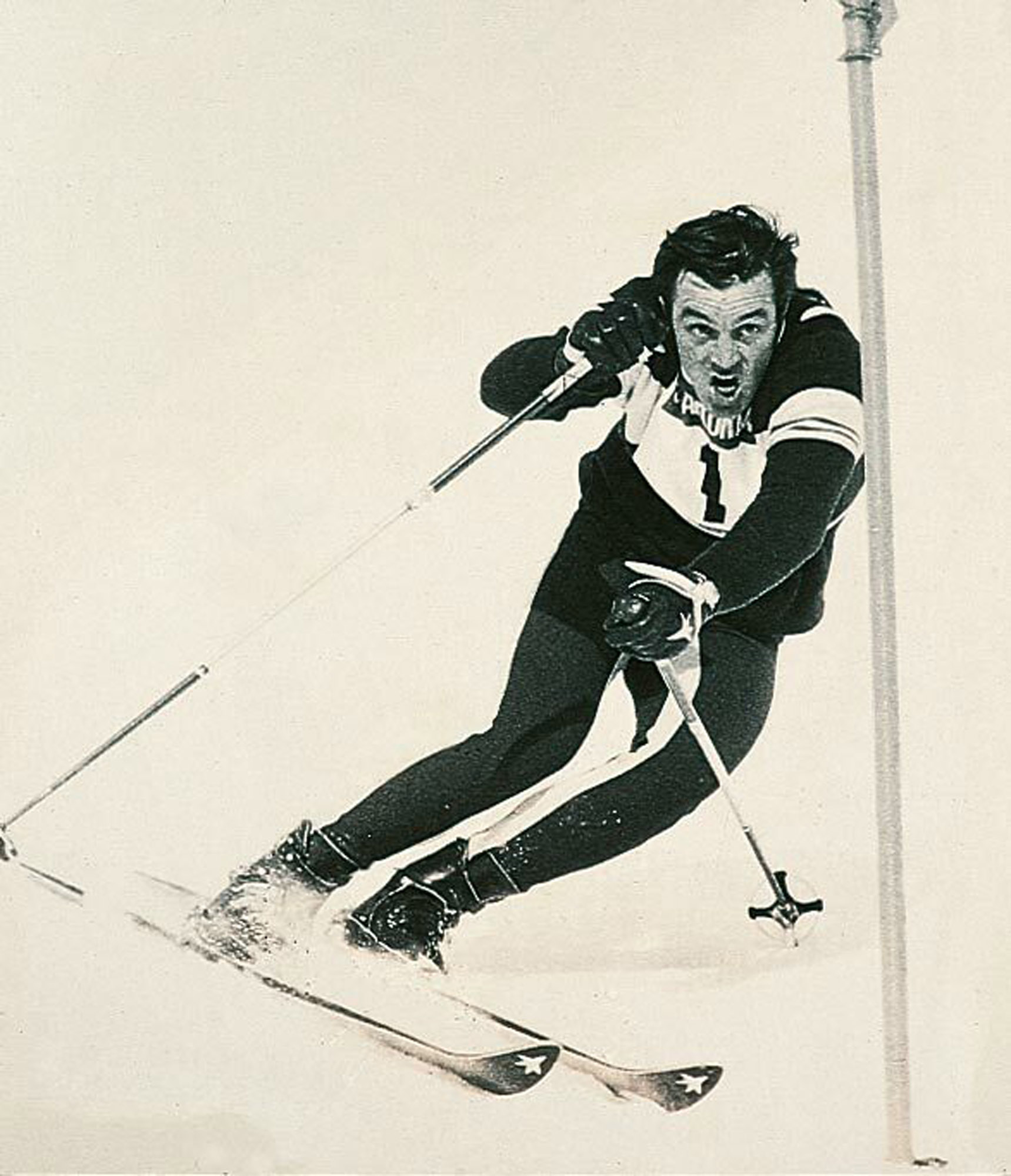 1956
the black flash from Kitzbühel
Toni Sailer, the black flash from Kitzbühel, wins at the Olympic games in Cortina. With the new KOMPERDELL steel poles, he achieved gold in the disciplines downhill, giant slalom and slalom. The longstanding amicable connection to KOMPERDELL remained throughout his life, even as an enthusiastic golfer.