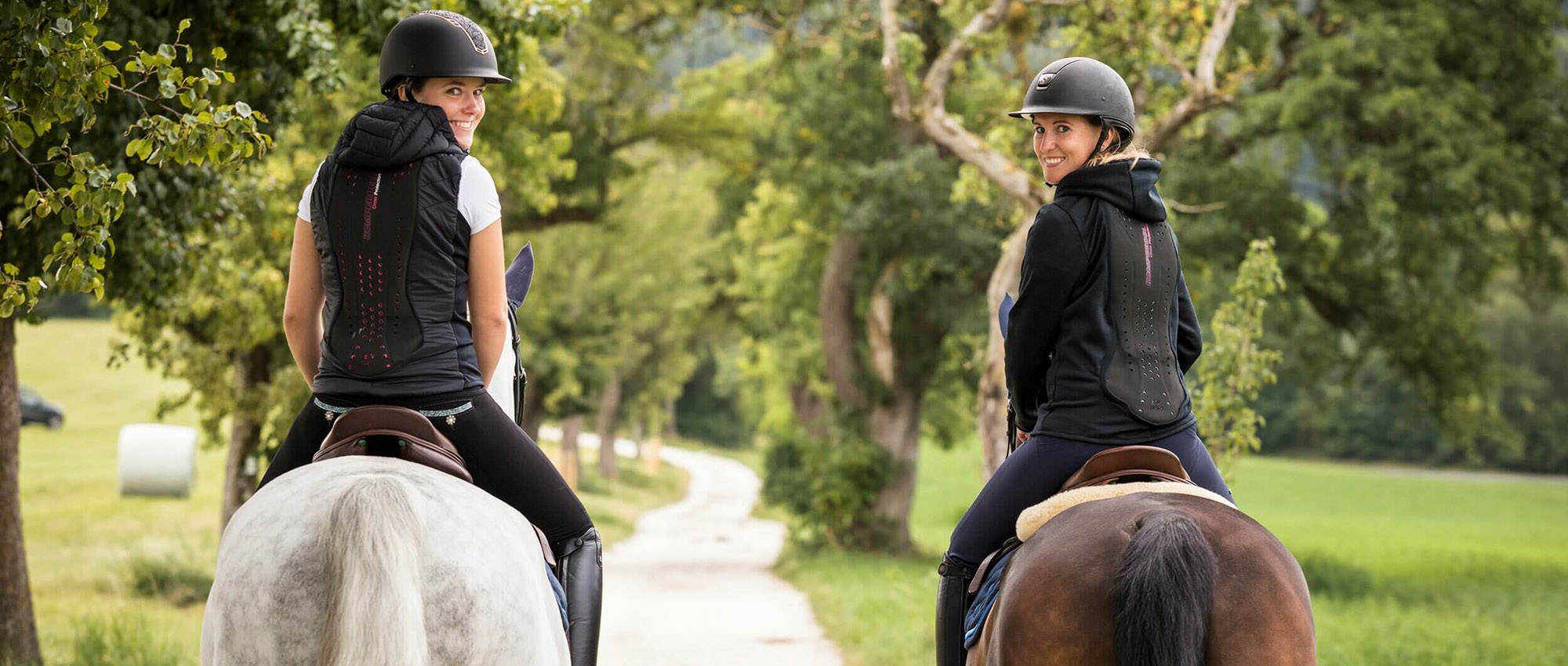 The safest equestrian protectors
Equestrian safety vests from Komperdell
Pioneer - Trendsetter - Comparison test champion
At Komperdell, we have set ourselves the goal of making horse riding a bit safer. While a helmet is part of most riders' basic equipment, the rest of the body is often neglected when it comes to protection. Our many years of experience and our determination to constantly innovate have enabled us to create unique products. Our protector vests are unrivalled in terms of comfort and fit, but provides maximum safety. So how does it work? The multi-layer construction of the exceptionally soft foam guarantees that the equestrian back protector huddles perfectly against the body. When you put it on, the safety vest automatically adapts to your body and fits as though it was tailored throughout your ride. At the same time, the vest offers the ultimate in freedom of movement. Our equestrian safety vests are available for both men and women, and also for children. Click through our product range and buy the ideal equestrian safety vest for your next riding adventure.
WHY A KOMPERDELL SAFETY VEST?
1
INTEGRATED WIDTH ADJUSTMENT
Only Komperdell offers a special layering technology and intelligent flex zones which allow an automatic width adaption. It offers maximum freedom of movement and best fit.
The vest combines protection zones in the front and rib areas with the safest back protector, certified according to EN 1621-2 - Level 2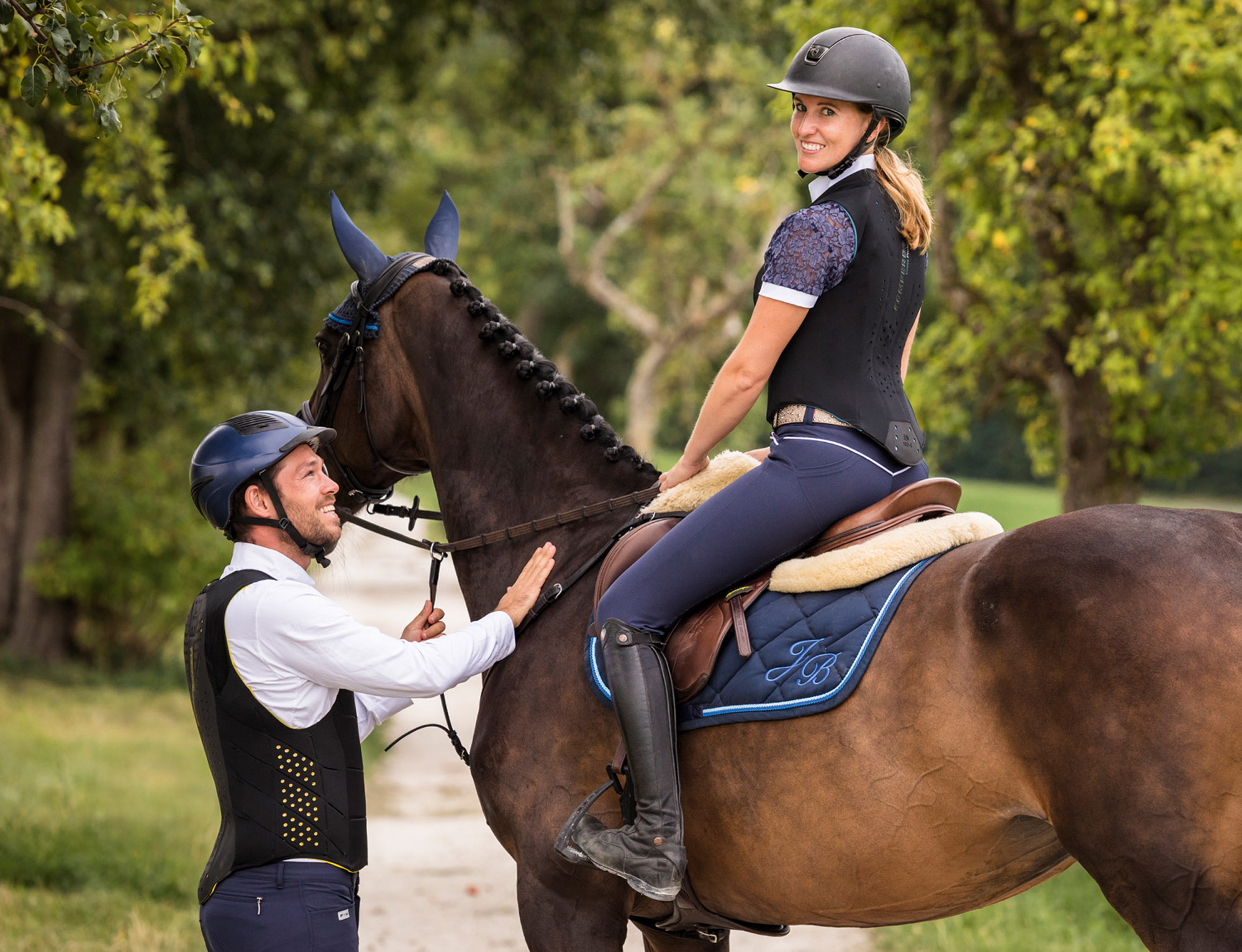 2
APPROVED BY EN 1621-2 – LEVEL 2
With our know-how from the motorcycle industry, i.e. the most extreme application area for efficient protective clothing, we develop the safest protectors for equestrian sports - maximum protection and best wearing comfort.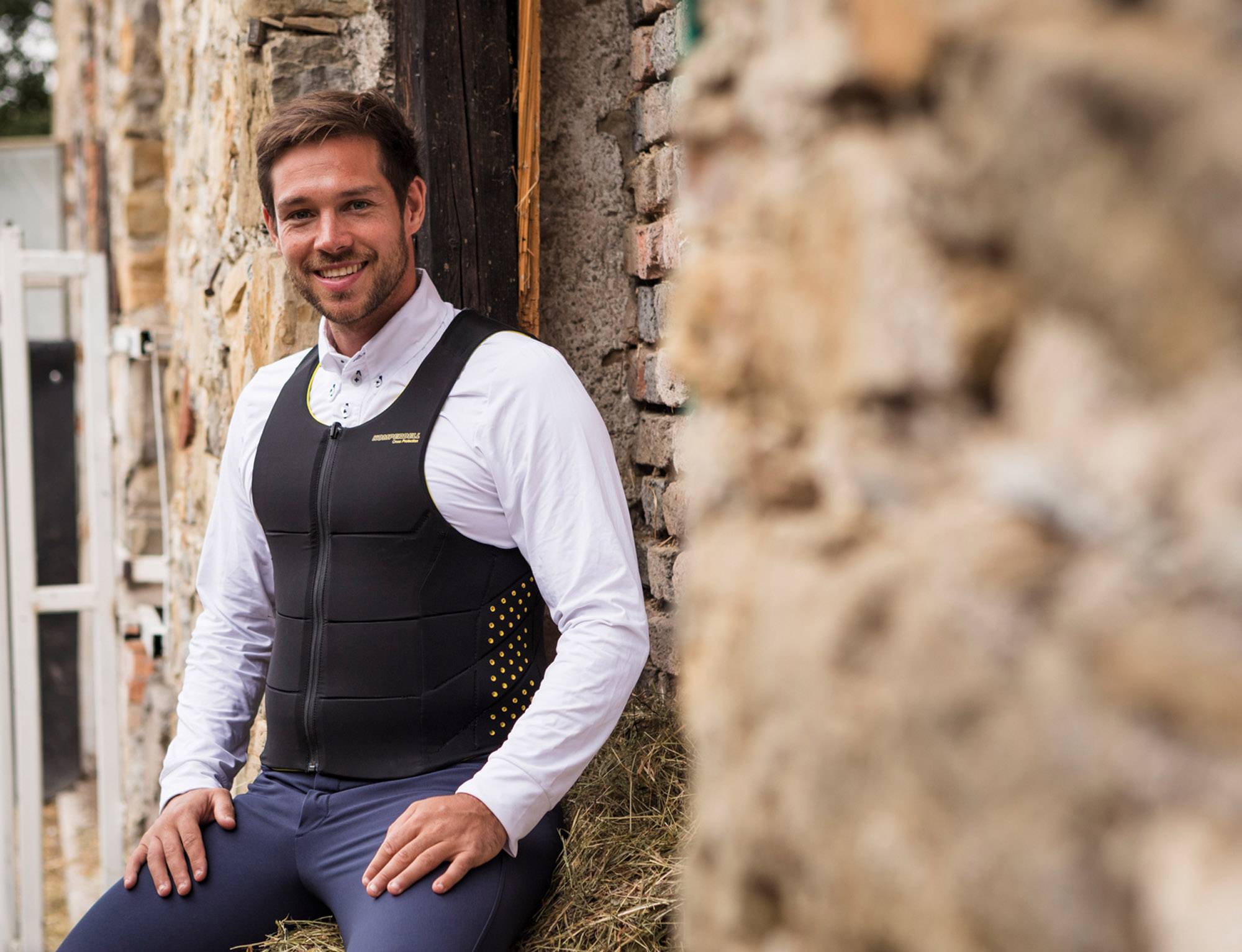 3
MULTIPLE AWARDED
Because the best results for our customers are not good enough for us, our team is constantly developing new innovations that have also won multiple awards.